Navigate your manager account
The different pages in your manager account make it easy to view a wide range of data and information for all accounts that are directly or indirectly linked to your manager account.
This article shows you how to navigate your manager account. For more background about how manager accounts work, read About Google Ads manager accounts.
The new Google Ads experience is now the exclusive way for most users to manage their accounts. Note, automatic targeting is only available in the new Google Ads experience.
At the top of your manager account, there are 3 main tabs: Accounts, Campaigns, and Reports.
Note
If you have a very large number of accounts in your manager account, some of these features may not be available yet.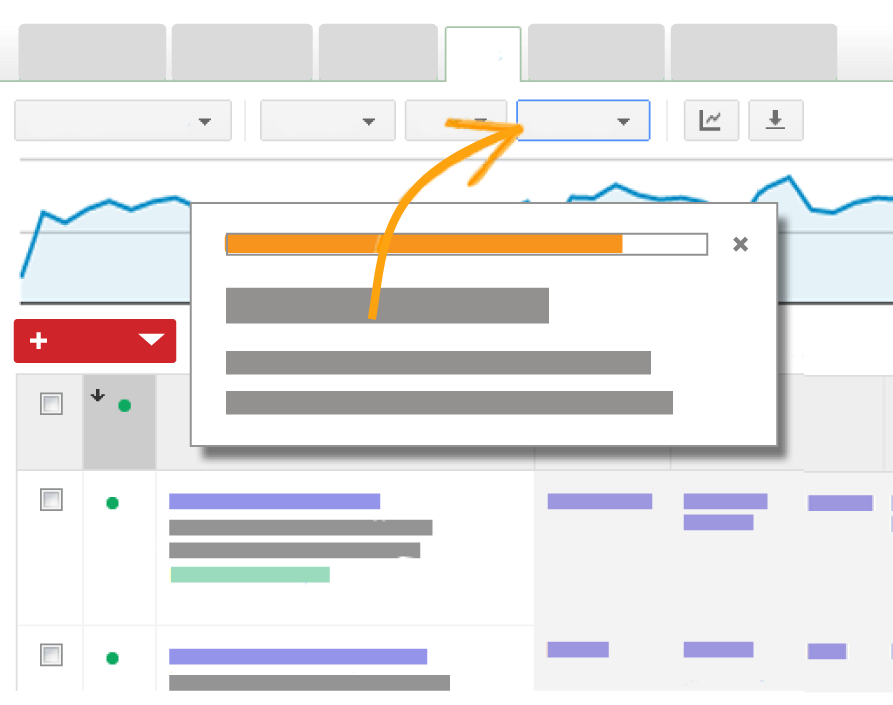 Click the "Guide me" button below to go to your manager account and be guided through each new feature.
Guide me
The "Accounts" tab
The "Accounts" tab has 3 sub-tabs: "Performance," "Budget," and "Admin." The "Performance" sub-tab lets you review performance metrics across all of your managed accounts. From the "Budget" sub-tab, you can access relevant billing information and account linking. The "Admin" tab lets you view and manage your account structure in one place.
The "Performance" tab
You can add more statistics columns to the "Performance" tab by clicking Columns, then Modify columns.
With the "Direct manager" and "Account" columns, you can quickly identify who's managing the accounts listed. If you have a sub-manager account linked under your manager account, you can check your "Performance" tab to see all or only directly linked accounts by using the "Accounts" drop-down menu. The "Account labels" column lets you view and sort accounts by the custom account labels you've created.
Just as you do in your managed accounts, you can also use the date range selector to limit or expand your view of account statistics to a particular time period that you choose.
Note for accounts managing multiple currencies
If you manage accounts with multiple currencies, all currency-related columns (such as "Cost" and "Avg. CPC") are sorted first by currency type, then by amount.
The "Budget" tab
The "Admin" tab
The "Admin" tab lets you view and manager your account structure in one place. You can:
See your account structure in a hierarchical view
Create new linked accounts
Link and unlink existing accounts
Change managers
Manage your labels
Hide and unhide accounts
The "Campaigns" tab
Use this tab to monitor and manage the campaigns for your managed accounts. From here, you can:
View the full range of AdWords performance statistics for campaigns across all managed accounts.
Easily change your view to see just the accounts you're interested in.
Use filters and segments to see only the data you want.
Create new campaigns and make changes to existing ones.
Download campaign performance reports across accounts.
Learn more about managing campaigns from your manager account.
The "Reports" tab
The "Reports" tab lets you create, manage, and schedule reports across all of your managed accounts. Learn more about manager account reporting.
Was this helpful?
How can we improve it?