December 3, 2021
The Insights page can help you keep up with trends tailored to your business. In the coming weeks, you'll see several new features roll out on the Insights page to help you drive better performance this holiday season and beyond.
Demand forecasts (beta): In the past, the Insights page provided you with search trends that helped you understand consumer demand. Now, you'll see forward-looking trends with demand forecasts (beta). By combining machine learning technology with past seasonal search trends, demand forecasts predict emerging search interest personalized to your business over the next six months.
For example, let's say you're a beauty retailer. You may see that search interest for "perfumes & fragrances" is predicted to trend in the middle of November with an increase of 27%, and then peak to 93% on Black Friday. You'll also see trend details for searches that are predicted to increase — like "clean perfume" or "sandalwood."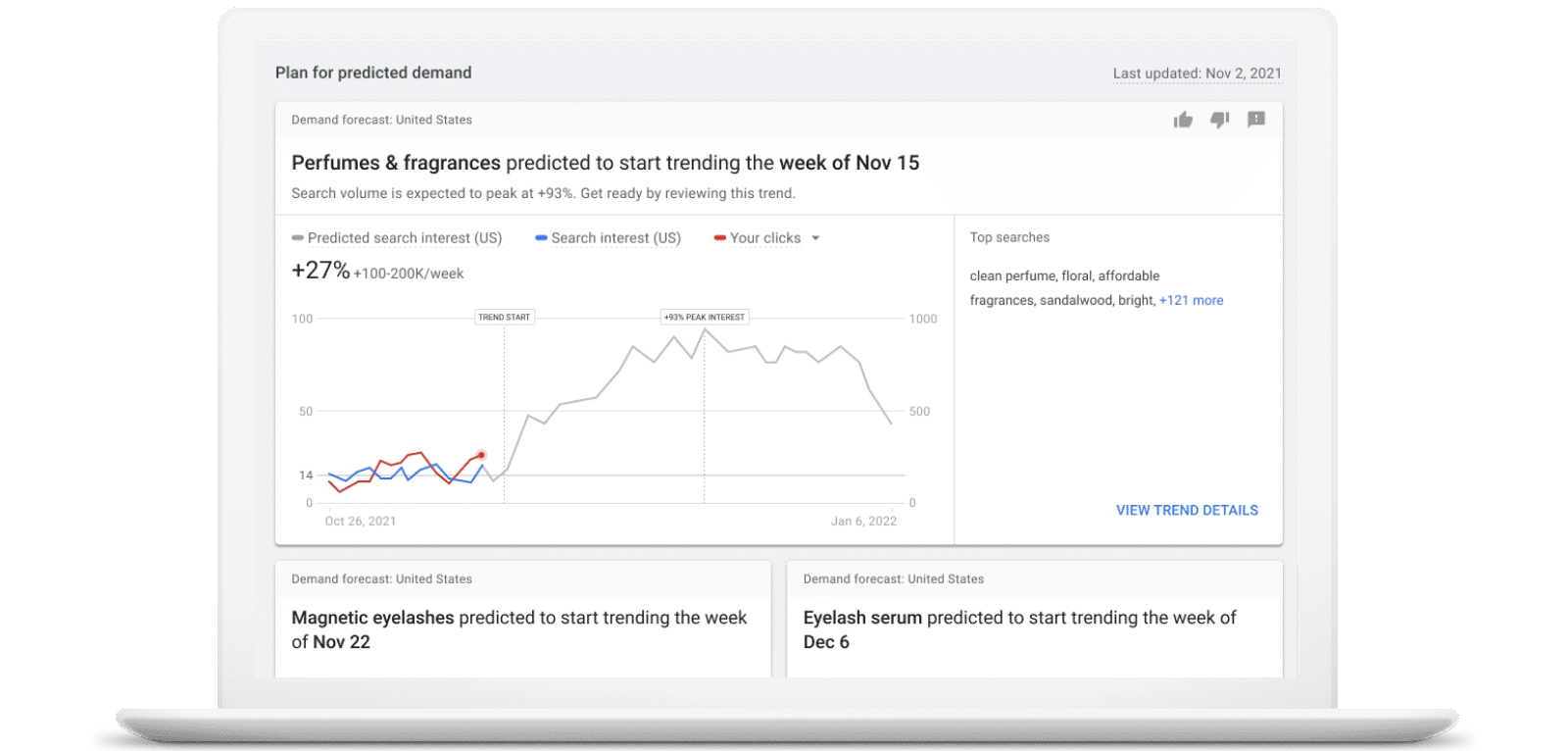 Consumer interest insights (beta): With consumer interest insights (beta) you can better understand how people find you on search by aggregating and anonymizing the top-performing search query themes that drive performance in your campaigns. You'll see the amount of people who searched for each theme, its growth and how it performed in your account. As that beauty retailer, you might see that the top themes in the "perfumes'' category are "affordable", and that your overall impressions for the theme increased by 12%.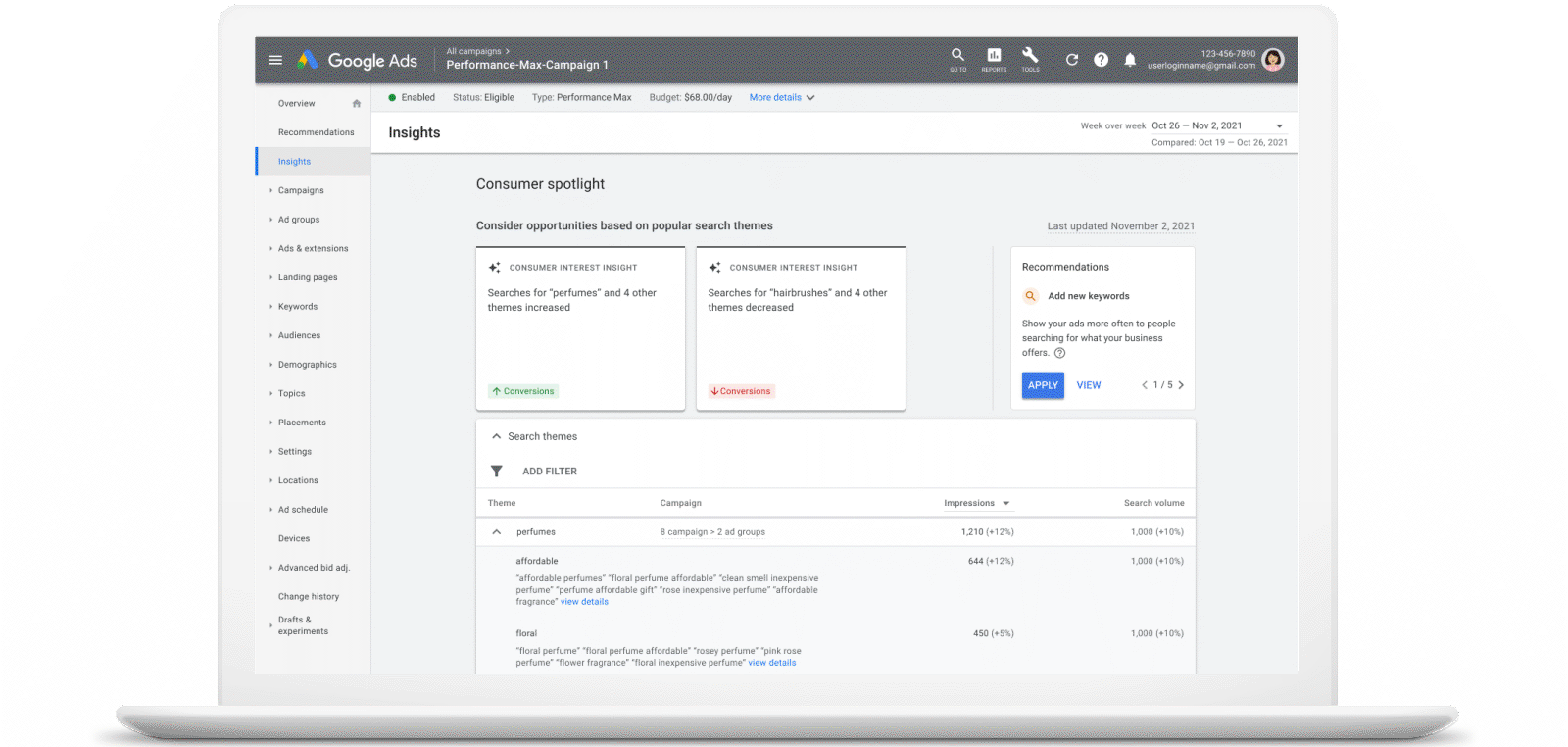 Audience insights (beta): You can understand more about the interests and affinities of your customers with audience insights (beta), including what creative resonates the most with them. As the beauty retailer, you might discover that people interested in beauty products prefer the headline "10 must-buy winter fragrances" — and 57% of that audience converted in your campaign.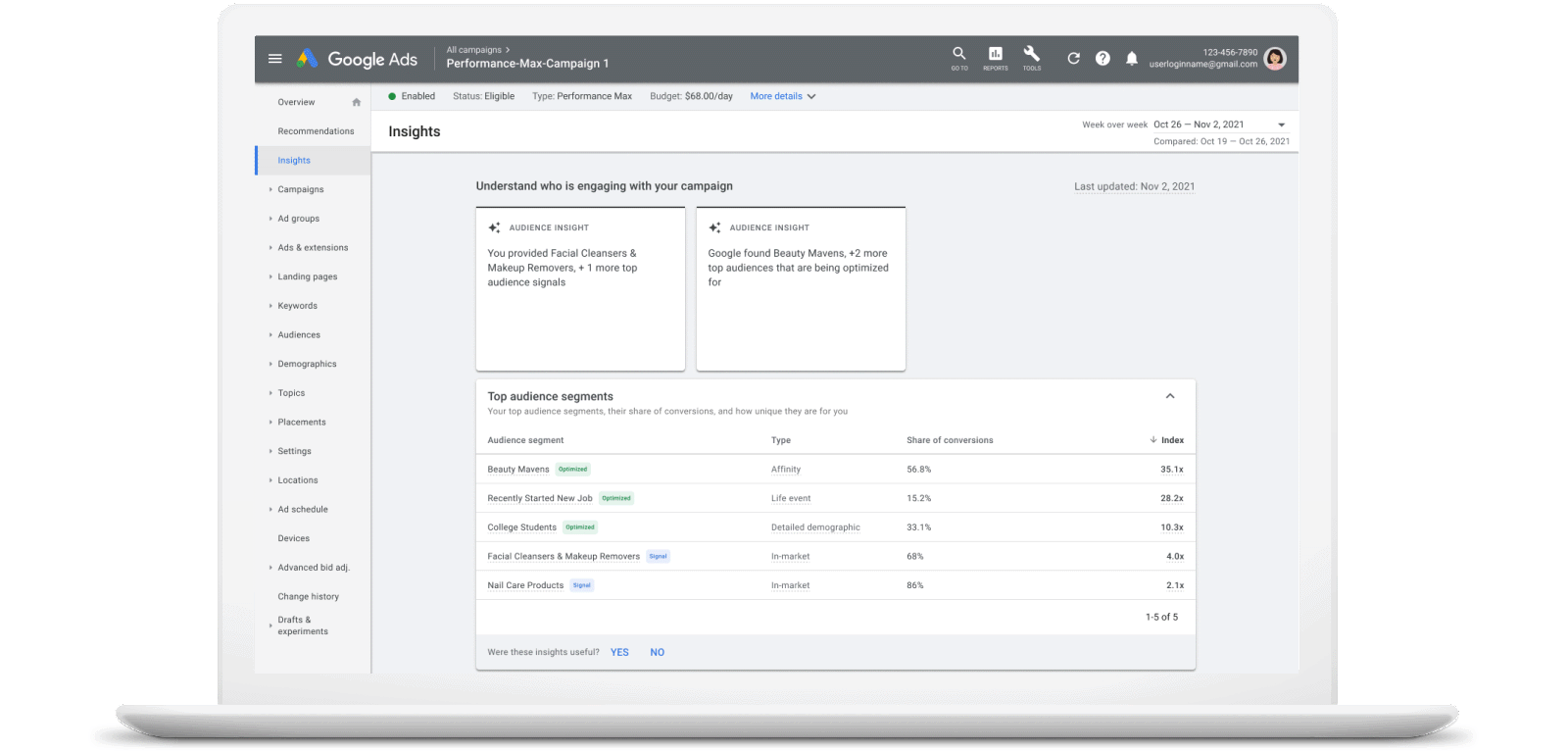 Change history insights and auction insights (beta): You'll also see change history insights and auction insights on the Insights page. These insights can help you understand how shifts in auction competition or changes you made in your account impacted performance.
These updates will launch in the coming weeks at both the campaign and account level. In the meantime, check out the Insights page and the Keyword blog to learn more.
Posted by Pallavi Naresh, Senior Product Manager, Google Ads