April 6, 2021
Whether you're looking to drive sales or awareness, remarketing to people who have engaged with your website or mobile app can help grow your business. Last year, we announced that you can enable continuous audience sharing in your manager accounts. Starting today, you can now enable continuous audience sharing from your sub-accounts as well.
When you opt in to continuous audience sharing, any existing and future remarketing lists you create from sub-accounts will be automatically shared with your manager account. This update means that you don't have to create new audience lists or manually select audiences from each account.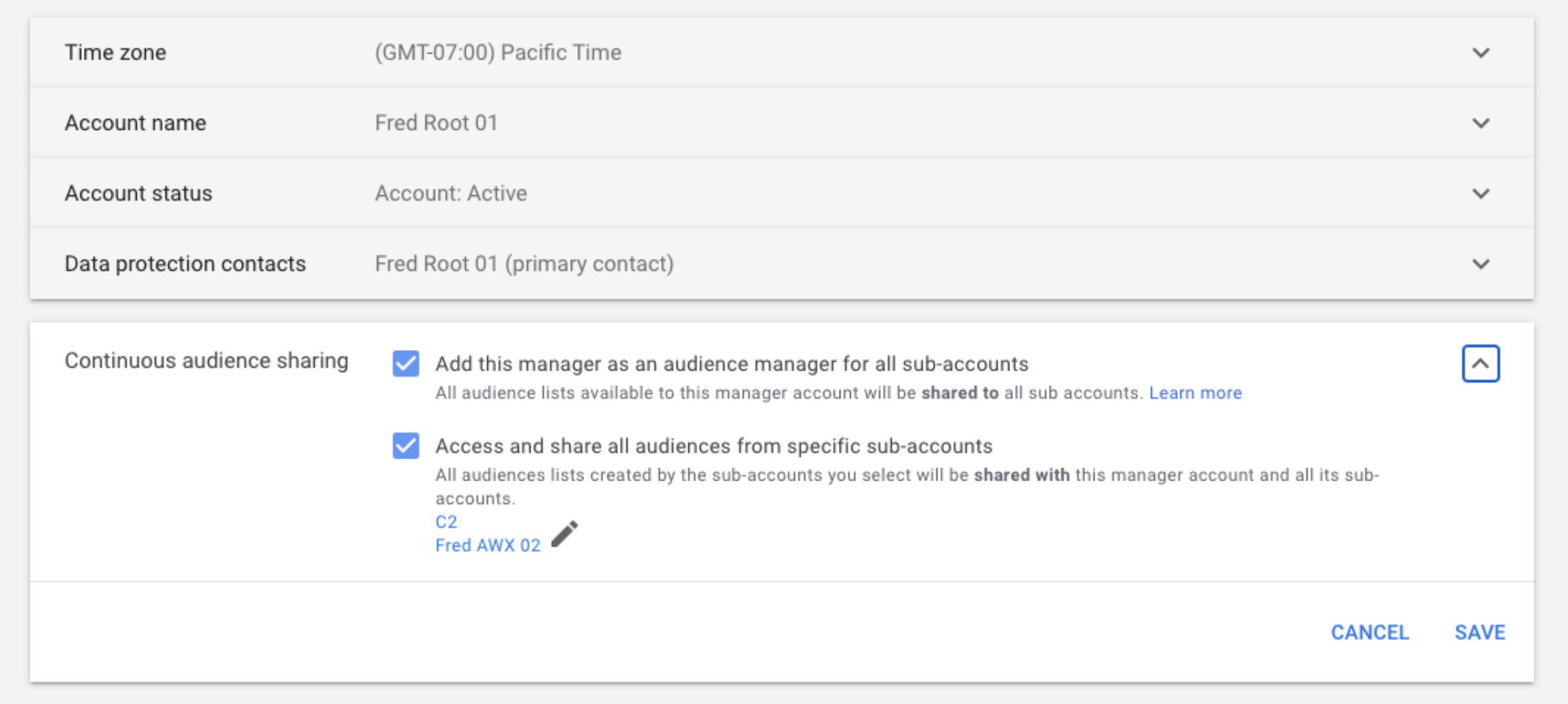 Learn more about continuous audience sharing in the Google Ads Help Center and watch this tutorial.
Posted by Nicole Pang, Product Manager, Google Ads