View and manage saved maps offline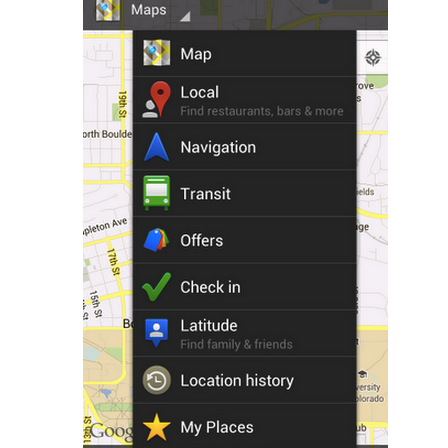 To access a map area that you've downloaded, tap Maps > My Places > Offline. Your downloaded map area includes streets and maps data. Zoom in to see a detailed view of your offline map. Certain features such as satellite, terrain, indoor maps, and 3D buildings will not be available offline.
To locate yourself on the map while you're offline, use My Location and compass mode. As long as you have GPS activated, you'll see your location as a blue dot on the map. Note that Wi-Fi and cell-based My Location will not work. Features which require data connection--such as directions and Navigation--aren't available offline.
Managing your offline maps
To get a list of your downloaded map areas, go to My Places > Offline. Each item in the list includes the following details:
Name of downloaded map area
Date you saved the area
Approximate size of the area
To rename or delete any of your downloaded map areas, click next to an area. Unlike downloading, you can't pause or resume a deletion. You can also delete your entire offline list by going to Settings > Offline and cache and selecting Clear all map tiles. This will removes all tiles in the cache including those you've downloaded.