Make a map available offline
There are two ways to select an area of the map to make available offline: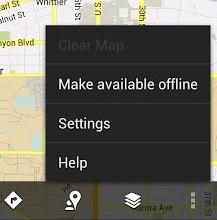 Go to Menu > Make available offline. The area selector will appear on your screen
Go to Maps > My Places > Offline > New offline map. A dialog will appear on your screen where you can type a region or city--like New York--to select from the map.
To choose and download an area, pinch and zoom on the map within the area selector and then save your selection.
Estimated size: To find the estimated size of an area you've selected, look at the bottom of your screen.
Maximum download size: You can download up 6 maps total as long as you have sufficient storage space on your device. There's also a maximum size for the area you can download; if surpassed, you'll be asked to zoom in to a smaller area.
Storage capacity: When your device's storage is at capacity and can't save the entire area, your phone will pause the download and show the message "Download failed. Storage may be full." You can resume the download after you've cleared some space on your device.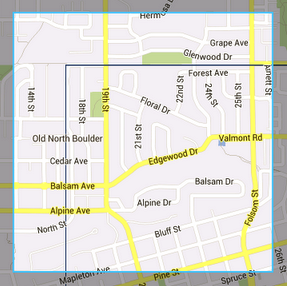 Note: You may also see black outlines delineating areas where you've already saved an offline map.