Setting up Contacts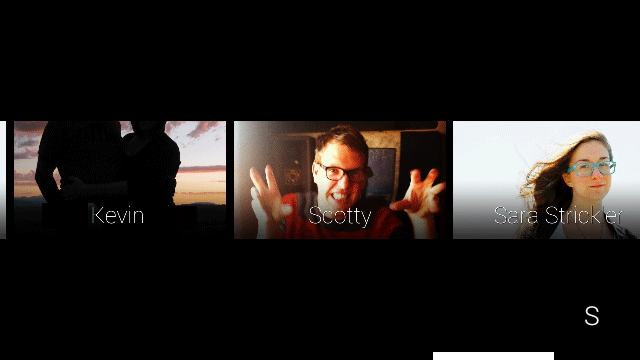 Add your favorite contacts through the MyGlass website so that you can easily call or message them later.
You can add up to ten contacts through the MyGlass site or the MyGlass app. They'll be available as an option whenever you make a call or send a message through Glass.
Click MyGlass at the top of the page (website) or from the drop-down menu (app).
Click the Add a contact card.
Type the name of the contact you wish to add.
If your contact is already in Google Contacts, start typing their name in the text box and in a few seconds you can select them from an auto-completed list.

Syncing contacts with iOS phones

Autocomplete on the MyGlass for iOS app will automatically pull contacts from your device's address book. To sync your Google contacts with your iOS device, follow the steps in this Gmail support article.

Otherwise click +Create New contact to add the contact manually.
Contacts get their own card on MyGlass, displaying their name and their email address or phone number. You can tell at a glance what contact information you have from the MyGlass screen by checking the phone and email badge in the top left corner of the contact card.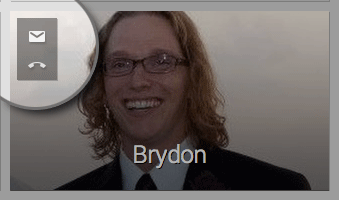 Specifying default contact info
For those contacts who have multiple phone numbers or email addresses, click on the contact card and check the box to the right of the email address or phone number. Glass will always use the selected contact information when you send a message or make a call from Glass.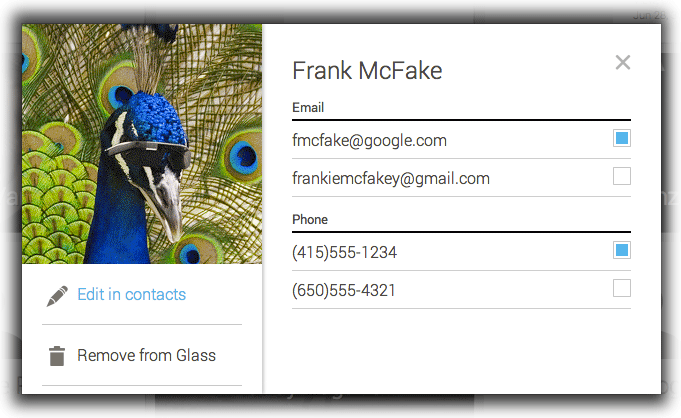 Editing contacts
You can always edit or forget the contact by clicking on their card from the MyGlass site or Android app.