About Glassware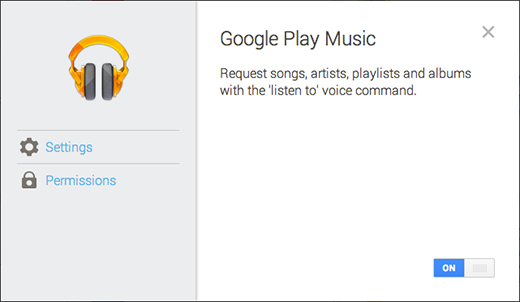 Glassware refers to the web services that can send content to and receive content from Glass. They range from services like Gmail, which let you know when you receive new messages, to Google Now where you can see information personalized to you and your location, like your favorite sport team's score on Glass.
To configure your Glassware settings:
Download the MyGlass app or visit the MyGlass site at google.com/myglass.
Select Glassware from the top of the page (site) or from the drop-down menu (MyGlass Android app).
You'll see a list of available Glassware. Enable Glassware by toggling the button in the bottom right corner of the card from Off to On.
Here's a sample of what Google Glassware can do:
Gmail notifies you upon the arrival of new important Gmail messages, and lets you read, reply, star, archive, and delete messages.
Google Now shows you in-the-moment information based on your Google Now Settings, including Calendar, Weather, Stocks, Sports, and Flights.
Google+ lets you view notifications, +1 or comment on posts, start or join a video call, or share photos and videos with your contacts or circles.
Google Play Music lets you listen to the music in your Google Play library.

Sharing to Glassware

Enabling some Glassware will also add it to your sharing list, which means you can share pictures and video with the app or service. To control its appearance, turn on or off Glassware from MyGlass app or site.

Pinning Glassware

Some Glassware will let you pin the card to your timeline. Pinning a card to your timeline lets you find it later and it will help prevent it from getting lost in your timeline. Once pinned, you'll be able to find the card by swiping back from the Home screen.