Google Now
Google Now provides you with the right information at the right time, based on where you are and what time it is. With Glass, you can get relevant Google Now information on-the-go and in the moment, without needing to pull out your phone.
Here are some sample Google Now cards you might find in your timeline:
Calendar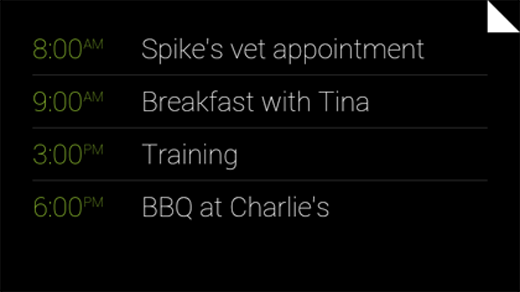 Flights (if you have Gmail and Web History enabled)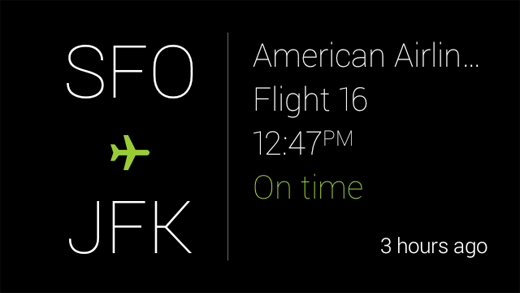 Places
[[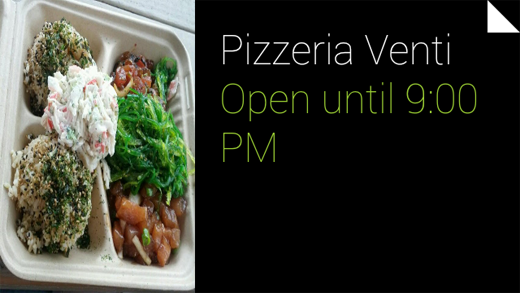 ]]
Sports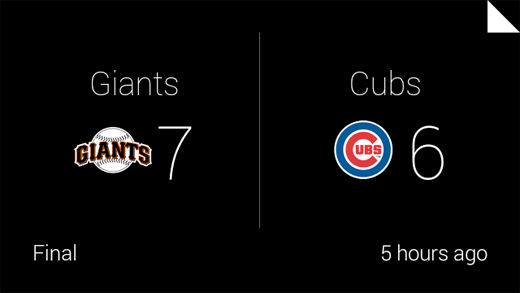 Stocks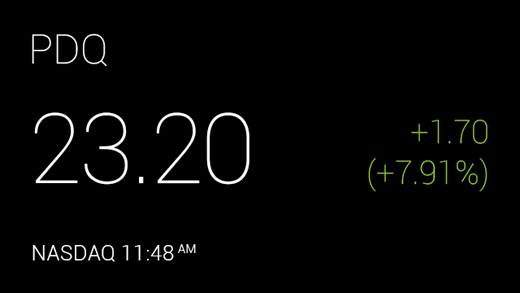 Weather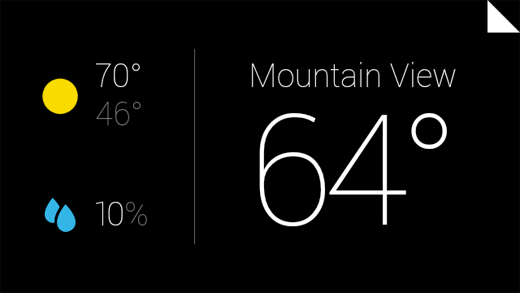 Before you can use Google Now on Glass, you'll need to make sure it's enabled for your account. You'll need to turn on Google Now in the Google Search app (on Android mobile devices running 4.1 Jelly Bean or higher).
Once you've enabled Google Now for your account, you'll need to turn on Google Now Glassware on the MyGlass site.
To turn on Google Now Glassware:
Visit the MyGlass site.
Click on Glassware from the menu (apps) or header (website) and locate the Google Now service card.
Select the card and toggle the on or off button in the bottom right hand corner of the card.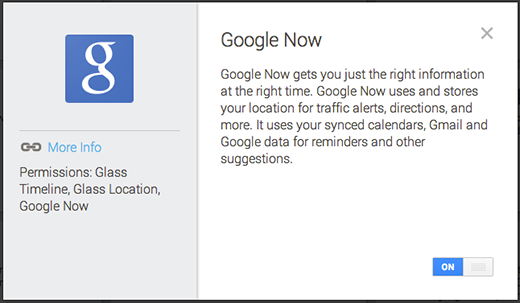 If you'd like to adjust the Google Now information you're seeing on Glass, this will also adjust what Google Now cards you see on your Android phone or tablet. Learn how to adjust your Google Now settings or notifications.