Low battery indicator
If your remote batteries are running low, a message appears on your TV screen to let you know that you need to change the batteries. The low battery indicator remains on the screen until you change the batteries.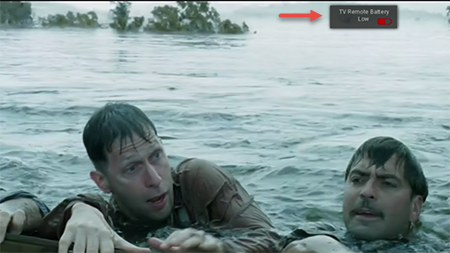 Was this article helpful?
How can we improve it?