Starting January 14, 2022, no new content will be added to Fiber TV's video-on-demand offerings in the Kansas City market.
Any shows, movies, or other content currently available in the Fiber TV on-demand library will continue to be available. This limitation only impacts new content being added.
More information about this change can be found
here
.
Tap
at the top left to display the main menu, and then tap
On Demand
to display shows you can watch right now.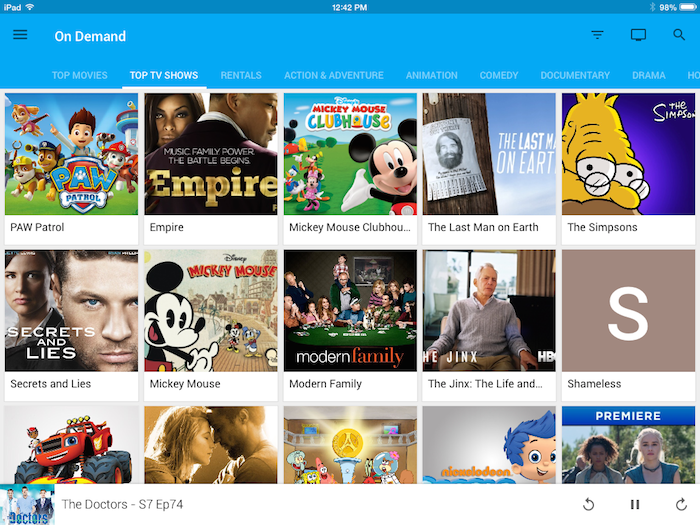 Programs are grouped into categories listed across the top. Tap a category name or swipe the shows left or right to change categories.
To see only TV shows, or only movies, tap the category button on the top bar and select TV Shows or Movies. Tap All to see both TV shows and movies.
When you tap a show title, its Detailed Info Screen appears.
You can also use your remote to find and watch video on demand.