Hi Awesome Developers!
I appreciate that there is an automatic dark overlay feature to any customized images uploaded for a Google Classroom header. Typically, features such as this add depth and interest to images.
This, however, is not the case for this automatic feature. It only serves to desaturate the image and render it so dark that it's no longer visually appealing.
Could we adapt this feature so that classroom name and code appear in light colored font on dark images or dark colored font on light images? That would be better than automatically darkening every image.
I know that many teachers would appreciate customizing their classroom, selecting theme and background colors so they could use color and design elements with purpose.
Please improve on this feature. See attached image for more details.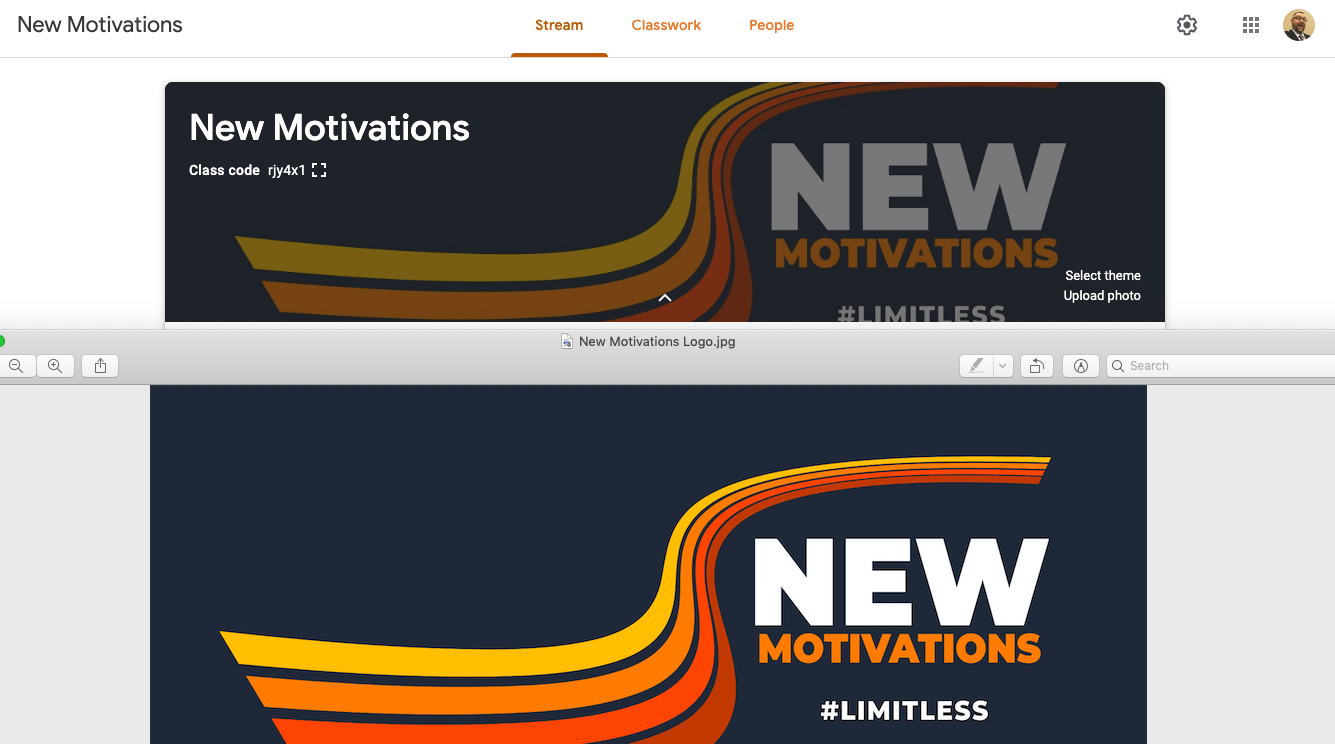 Community content may not be verified or up-to-date.
Learn more.
Recommended Answer
Recommended Answers (

4

)
Most Relevant Answer
Most Relevant Answers (

0

)