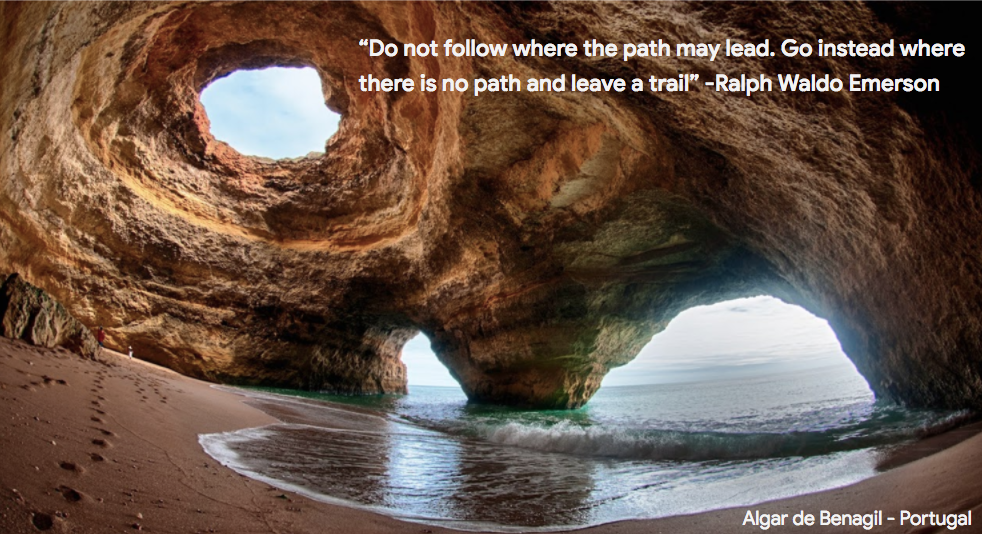 Hello everyone,
If your question is not listed below, please remember to search for your question using the search bar atop the Help Forum page prior to posting.
Classic desktop Earth must be downloaded and installed on your Windows, Mac or Linux computer. By making new Earth a web app (on Chrome, for now) it can be used on most computers including Chromebooks, without a download. Being on the web makes it easier for us to make updates and ensure you're using the most up to date product. Plus, it makes it easier for you to share your own experiences with Google Earth by using a simple link.
Google Earth requires Android 4.1 (Jellybean) or higher and works best with newer phones and tablets running Android 4.4+ (Kitkat). For iOS users, the new Google Earth requires iOS 9 or higher and works best with newer phones and tablets.
Some of the Voyager stories may not work properly in Android 4.1–4.3 (Jellybean) because of limited support for HTML5 and CSS on older devices.
While rebuilding the new Google Earth from scratch we decided to start with features that are essential for exploring and learning about the planet: Voyager, Knowledge Cards and I'm Feeling Lucky. Some of the features you may be missing from classic desktop Earth are some of our favorites too! While we work to prioritize and redesign many of these features for new Earth, you can continue to use them in classic desktop Earth.
The new Google Earth doesn't yet have all the features that many long-time classic desktop Earth users enjoy. While we build more of these core features into the new Google Earth, we will continue to maintain the classic desktop app.
Most moderately-sized KML files and simple features should work in the new Google Earth now. While we work to support more advanced features you can keep using classic desktop Earth
Yes. You can use our Feedback tool within the Earth menu to recommend an area for an imagery refresh. Please be sure your area of interest is in the center of your screenshot when submitting your feedback and use the text "I would like to recommend an imagery refresh" in the feedback window.
We compile these requests to help us develop our imagery plans, as user interest is very important in determining which areas we want to refresh and how often. Please keep in mind that the imagery collection and update processes can take several months to years and that these refreshes are done on a best effort basis. Also, factors such as imagery availability from our vendors as well as cloudy weather can delay imagery refreshes. Many areas of the world are habitually cloudy, so we have to be patient with collection realities.
In app feedback is always welcome, but we highly encourage you to use the tools within Google Maps to help us improve the quality and accuracy of our map data. Within the Google Maps menu you can launch a tool that will allow you to "Add a Missing Place" to the map. You can also right-click on any map location within Google Maps to "Report a Data Problem". Here you can suggest edits to place names, roads, and inform us of other data inaccuracies such as store hours or telephone numbers.
We do not have a set refresh schedule for 3D imagery. Also, not all 3D imagery will be updated and some may be replaced with newer 2D imagery that is more useful. However, for key markets and for coverage expansion we make a continual best effort to refresh and expand our 3D imagery coverage.
Yes. This imagery is more challenging to update, but we encourage you to let us know where you would like to see new 3D imagery. Within the Google Earth menu you can click on Send Feedback and use the text "I would like to recommend a 3D imagery collect" in the feedback window. And just like with a standard imagery request, please make sure that your area of interest is positioned in the middle of your screenshot and note that this is a suggestion and not an agreement to fulfill the request.
We have many resources and tools available to educators to help them use Google Earth as a learning tool in their classroom including tutorials, classroom activities, and lesson plans.
In most cases the imagery is not actually blurry, but can be perceived that way due to a variety of reasons. The top reasons why imagery may appear to be blurry are:
1) The imagery is still loading. This is particularly common in areas with very detailed terrain and infrastructure as well as in areas with slower internet connections. Older phones, tablets, and computers in addition to older operating systems or product versions may also make it take longer for the imagery to completely resolve. Also, there is now an Imagery Loading Indicator at the bottom right of your screen that will help you identify whether or not the imagery in your screen is fully loaded.
2) No high resolution imagery is present. For much of the remote world we use lower resolution satellite imagery to assure that we have a current, uniform, and complete basemap. High resolution imagery is available for the areas users view the most including urban areas and culturally significant locations.
3) The zoom level being used is too high. Not unlike a picture you take with a camera, the images have a set maximum, optimal resolution. For example, you may have a crystal clear image you have taken with a high performance camera, but if you zoom in on that picture far enough it will become pixelated and appear to be blurry. Another example would be viewing your television. You could have the best television on the market, but if you move your eyes too close to the screen it will start to become blurry and you will see the pixels. Therefore, this is also very common with Google Earth images if you zoom in past the optimal resolution.
High resolution imagery, as defined by having pixels in the image that are less than 1 meter wide is challenging to collect. It would take up to 700,000 images to form a complete high resolution map of the Earth's landmass and 2,300,000 images if you want to include the oceans. Due to available imaging resources and cloud cover (especially over arable lands that foster human development) it is not feasible to maintain a high resolution map of the entire planet. We instead dedicate our resources to improving the imagery of the most important areas on a more frequent basis.
Currently we do not have any annotation on the map that shows when the image was collected. However, we acknowledge that imagery acquisition dates are a very informative piece of information for storytelling and change detection.
There is currently no ability to view imagery from other dates in Google Earth for Web and Mobile, but you can find this information in Earth Pro for Desktop. We feel that adding the dimension of time is very critical for studying our changing planet and we will continue to explore ways to aid in these efforts.
You cannot view other planets or celestial objects in Google Earth at this time.
You can use our Tour Builder tool to create stories in Earth Pro for Desktop while we continue work here on enhancing our users abilities to create and share information about our planet within Google Earth for Web and Mobile.
Voyager is our vision for sharing stories about our planet in a highly visual and interactive manner using various rich media sources and world renowned storytellers such as The National Geographic Society, National Earth Observatory, and BBC Earth.
This is actually expected behavior although unpredictable for users. The general reason for 3D imagery no longer being available is that we are in the process of improving the overall quality and usefulness of the map. This could mean that the imagery will soon be replaced by a newer and higher quality data set, that the original imagery has been determined to be improvable and will be returned after the enhancements are complete, or the imagery may have been replaced with significantly newer 2D imagery that will be more useful to a larger percentage of our users.
You can click on the Pegman icon in the main window to reveal a blue overlay mask that shows where Street View imagery is available.
Note: Weather layers are subject to delays and gaps in coverage due to their dynamic nature. Refreshing your browser most often will yield complete and updated results. Also, the layers are updated every 15 minutes, so other times coming back after 15 minutes when the layers are refreshed will often result in complete and updated weather data.
You can see dynamic elevation data at the lower right as you move your mouse cursor around the map. If this feature does not seem to be working make sure you have a checkmark next to "Terrain" in your Layer panel to assure that terrain is turned on.
The My Location blue dot is generally accurate to within 10m. To determine your location, your device uses a combination of cellular, wi-fi, bluetooth, and GPS. Location accuracy can vary resulting in your blue dot being misplaced depending on your device type, your line of site to GPS satellites, your wi-fi network performance, and your proximity to high speed cellular towers.
Voyager stories are available in English, French, Italian, German, Spanish, Hindi, Portuguese Brazil, and Japanese. If you are using Google Earth in one of these languages you will see Voyager stories translated in that language. If you are using a language where a translation is not available the Voyager story will be in the English language.
You can turn off 3D imagery by opening the Map Styles window within the menu panel and locating the "Turn On 3D Buildings" button. This button will allow you to switch between 3D and 2D imagery depending on your preference. Also note that 2D imagery gets updated more frequently, so you may see newer imagery as well as achieve better overall performance when setting the 3D button to "Off".
33. How do I view latitude and longitude grid lines along with the Equator, Prime Meridian, Article Circle, etc.?
You can view grid lines, such as the Equator, Prime Meridian, Arctic Circle, and more in Google Earth for Web and Mobile by tapping on the Main Menu, then Map Style, and then "Enable Gridlines".
34. What is the Projects feature?
Projects within Google Earth allows you to add your our content to the map such as placemarks, KML, places found in knowledge cards, lines and more all displayed within click-through story.
35. Can I add sound to my project?
Audio is not currently supported within the Earth project creation tools.
36. Can I create a project on my mobile device?
You can view and share projects on you Android and iOS mobile devices, but you cannot create new projects on those devices.
37. How do I save my work?
Any changes you make will be saved to Google Drive as you work. Check the status bar at the top of the panel to see when changes were last saved.
38. How can others see my project on Google Earth?
By default, your project is private only to you. To share your project with others, click on the Share button at the top of the project panel and add individuals to view or edit, or change to project to Public. You can then share your project by sharing the link.
39. Can I save a 3D or tilted image as the view associated with my placemark?
Yes, you will need to click the Edit button on your placemark. Then get your perfect 3D view and click the Capture this view button.
40. Can I rotate my photo because the orientation is wrong?
No, you must rotate your photo in your image editing program before you add it in Google Earth.
41. Can I reorder my photos?
You cannot reorder photos at this time.
41. How do I add captions to my photos?
You can not add captions to your photos at this time.
43. Can I make a copy of a project, or copy a feature from one project to another?
No, you can not make a copy of a projects or copy features from one project to another.
44. Is there a maximum number of points, lines, or polygons you can add to one project?
No, you can add as many as you like.
45. I added a place via Search, now how do I add my own text and images to the place?
If you added the place from a search, by default it displays information from the Google Knowledge Graph (you can click the Preview presentation button to see the default information displayed). You can choose to keep the Knowledge Card information as is, or you can click "Replace" in the Property Editor panel to delete this information and then add your own content.
46. Can you add a video that is not published in YouTube?
You must upload your video to YouTube in order to add it to your Earth project. However, you could set the YouTube video to "unlisted" if you don't want it to be indexed and searchable. To add an unlisted YouTube video to your project, use the YouTube search tool and search with the video URL. You cannot add a video from Drive.
47. Can I view Earth Projects in VR?
You currently cannot view Google Earth Projects in VR.
48. Can I add my KML and KMZ file to Earth as part of my Project?
No, you cannot add KML and KMZ files directly to your projects at this time.


49. When I upload a photo it doesn't seem to work
It is likely that you have third party cookies disabled in your browser settings preventing the image from showing.
50. Why do I see an 'experimental' warning when I use Earth on the web?
We are slowly moving users over to a new version of Earth on the web based on a new cutting edge technology called WebAssembly. Some older devices may have limited support for this technology and in that case we give you a heads up that the app may run a little slower than usual.
51. What Happened to the "My Places" button?
The My Places button has been replaced by the new "Projects" button. With the new Projects feature you now have more control over your saved places and can also create your own places, KML, stories, tours, and share it all with others.
This question is locked and replying has been disabled.
This will remove the reply from the Answers section.
Notifications are off
Your notifications are currently off and you won't receive subscription updates. To turn them on, go to Notifications preferences on your Profile page.
Report abuse
Google takes abuse of its services very seriously. We're committed to dealing with such abuse according to the laws in your country of residence. When you submit a report, we'll investigate it and take the appropriate action. We'll get back to you only if we require additional details or have more information to share.
Go to the Legal Help page to request content changes for legal reasons.
Report post
What type of post are you reporting?
Google takes abuse of its services very seriously. We're committed to dealing with such abuse according to the laws in your country of residence. When you submit a report, we'll investigate it and take the appropriate action. We'll get back to you only if we require additional details or have more information to share.
Go to the Legal Help page to request content changes for legal reasons.