So my email, photos and & Drive files have been 100% cleaned out of the account & deleted, everything, I assume completely deleted, Ive spent 20 minutes cleaning out Trash cans. But Drive still shows 35GB of file usage, when no files exist in the Drive or trash, anywhere. My account is "past quota" on emails, unless I pay for space, but everythings been cleaned out. How do I get my empty account receiving emails again if actual space in storage does not properly calculate?
Thx!
Justin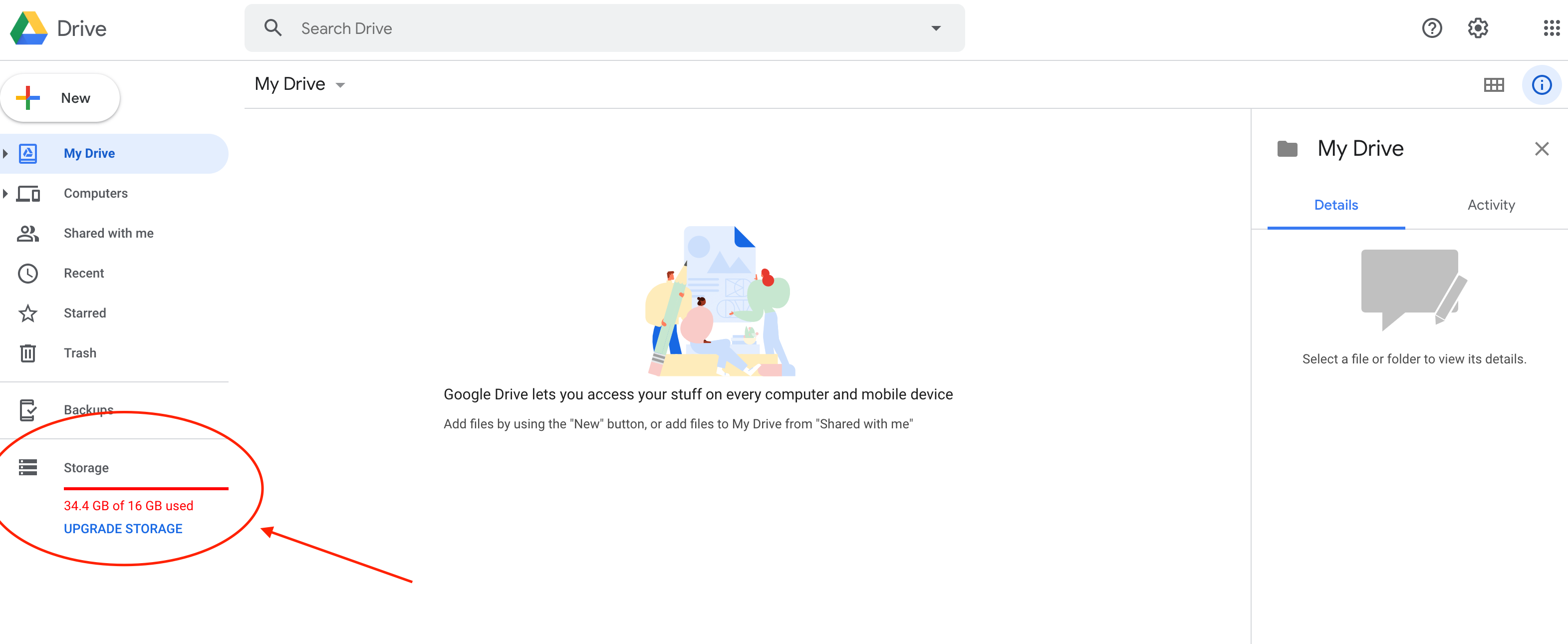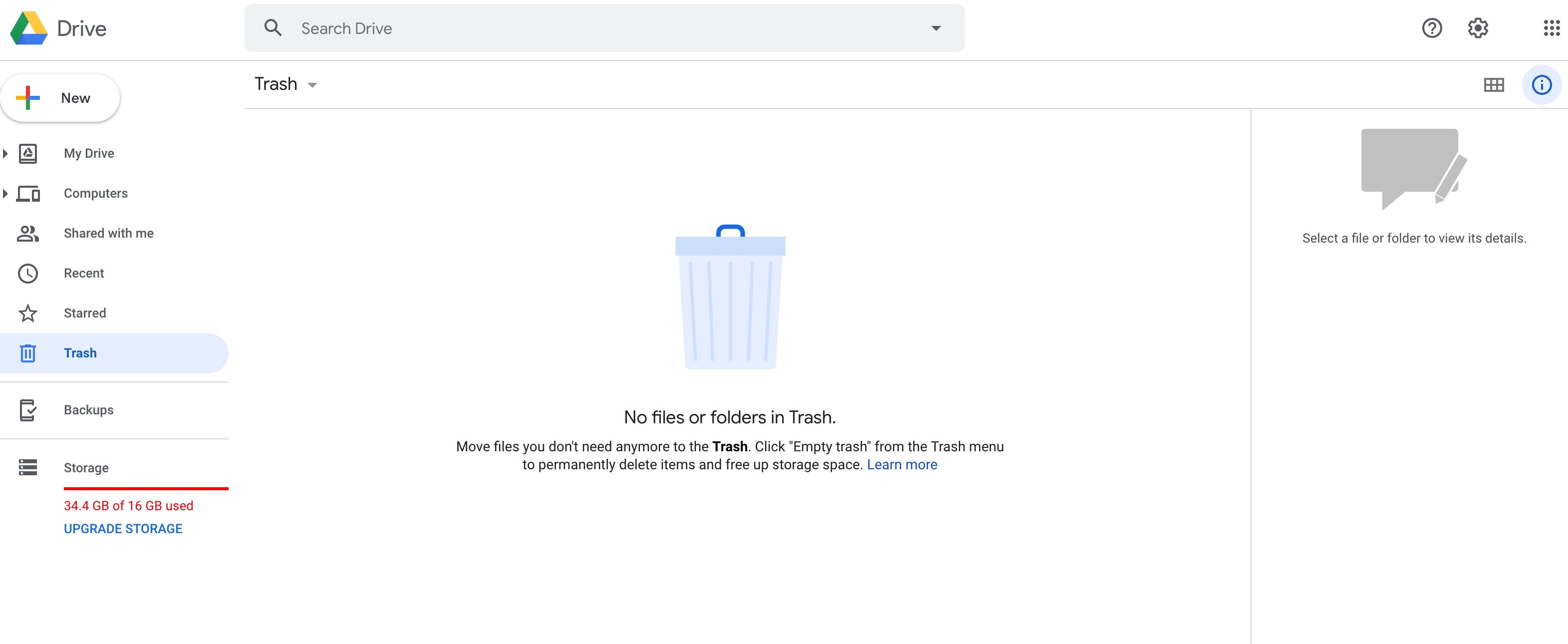 This question is locked and replying has been disabled.
This will remove the reply from the Answers section.
Notifications are off
Your notifications are currently off and you won't receive subscription updates. To turn them on, go to Notifications preferences on your Profile page.
Report abuse
Google takes abuse of its services very seriously. We're committed to dealing with such abuse according to the laws in your country of residence. When you submit a report, we'll investigate it and take the appropriate action. We'll get back to you only if we require additional details or have more information to share.
Go to the Legal Help page to request content changes for legal reasons.