You can upload, open, share, and edit files with Google Drive. When you upload a file to Google Drive, it will take up space in your Drive, even if you upload to a folder owned by someone else.
Types of files
Documents
Images
Audio
Video
Upload & find files
On your iPhone or iPad, open the Google Drive app.
Tap Add .
Tap Upload.
Find and tap the files you want to upload.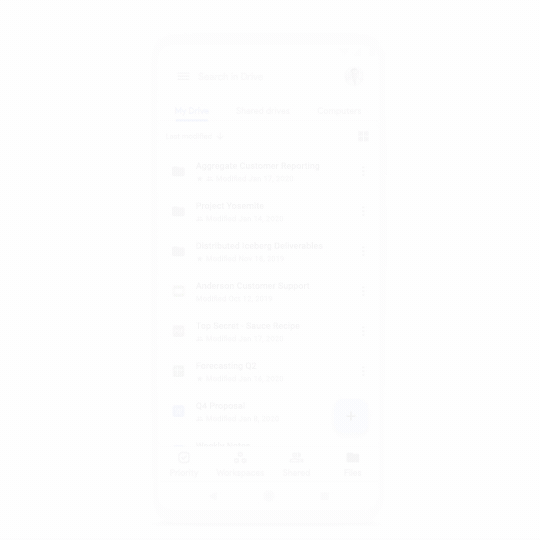 Convert documents into Google formats
If you want to upload files like Microsoft Word documents, you can change a setting to convert files.
Important: You can only change Google Drive settings from your computer.
Turn mobile data usage on or off