Merge cells and wrap text
To merge cells horizontally or vertically in a spreadsheet, select the cells you'd like to merge and click the Merge icon in the toolbar.
From the Merge drop-down menu, select from the following options:
Select Merge all to merge all selected cells into one cell.
Select Merge cells horizontally to merge the cells in each selected row.
Select Merge cells vertically to merge the cells in each selected column.
If you'd like to unmerge a selected range of cells, simply click the Merge

icon in the toolbar or click the arrow to the right of the toolbar and select Unmerge.
Wrap text
Text within a cell is wrapped by default in Google Sheets. If text extends past the length of the cell in your spreadsheet, it will wrap onto a second line in the cell. If you want to turn this feature off, and allow the text to get clipped off in a cell if it's too long, click the wrap text

icon in the toolbar. To turn text wrapping back on, simply click the icon again.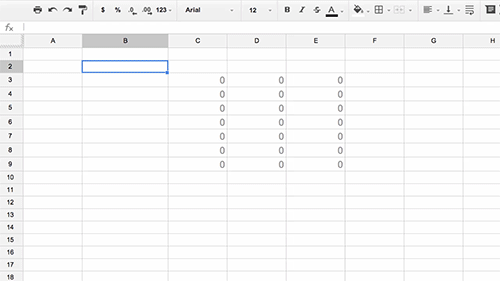 In the
new Google Sheets
, text wrapping is turned off by default. Text that is longer than its cell will overflow into the cell next to it if it's empty, making the full text visible. If the adjoining cells are already full, your text will be clipped off in order to fit. The process of turning text wrapping on and off is the same as with old Sheets.