Configure report components.
Contains the settings for the report and all of its charts and controls.
The Properties panel appears on the right side of the report editor. Click a component to display its specific properties. When no components are selected, you'll see the Layout and Theme properties.
You can configure several properties for the entire report by selecting the File > Report settings menu. To set similar properties for the current page, select Page > Current page settings.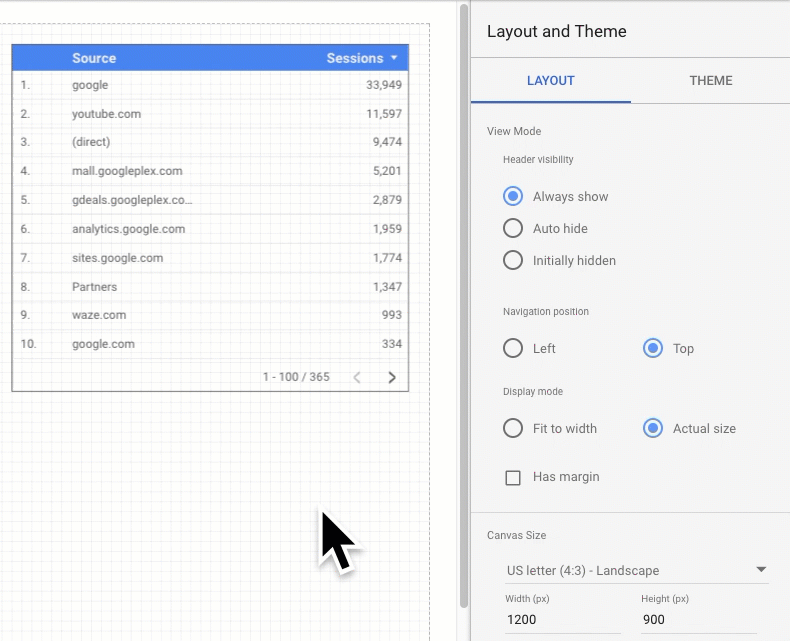 Example of using the properties panel to change the dimensions and metrics in a chart.
Related resources