Tour of your Chromebook
The Chrome browser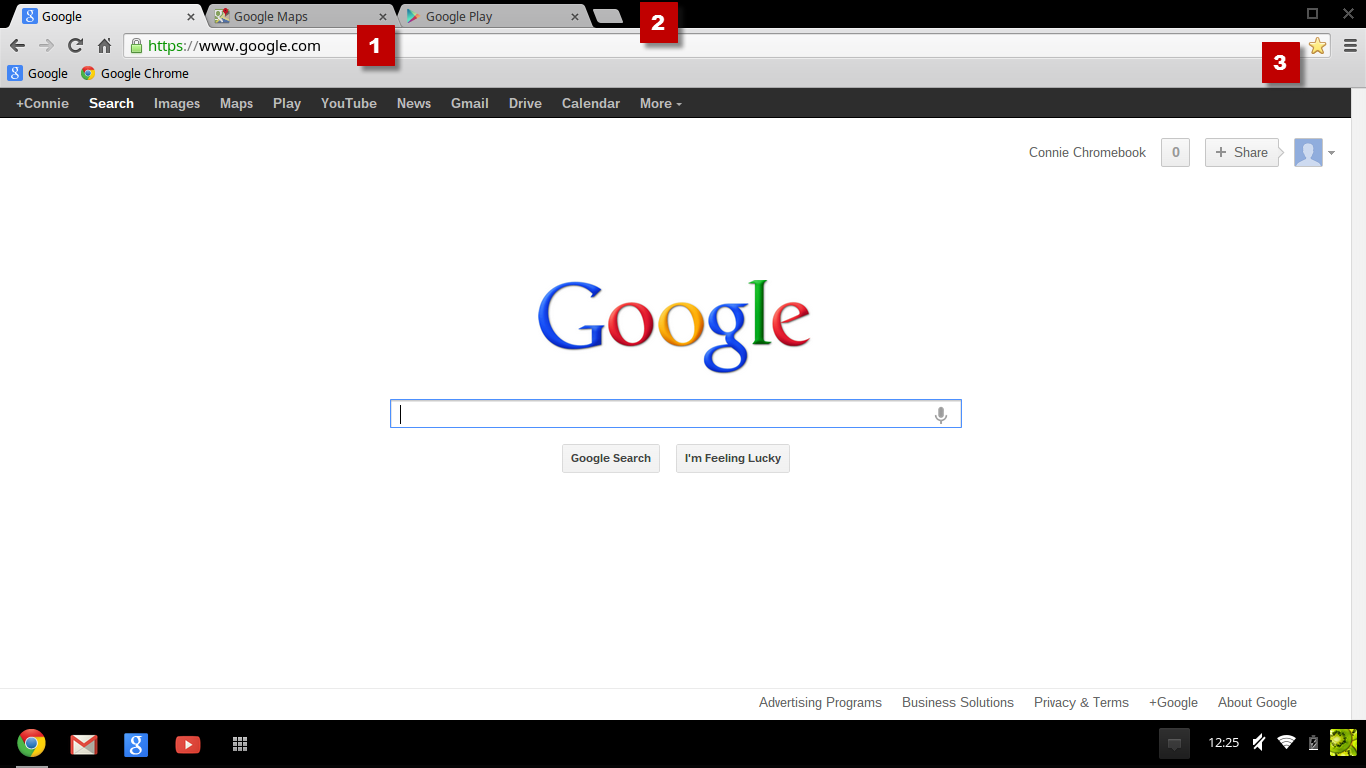 Omnibox
Search the web directly from the omnibox
Chrome will show you search results from your default search engine. For speedier searching, use the Instant feature to see dynamic results as you type.
Search your bookmarks and apps
Look for the bookmark icon
and
in the omnibox menu as you type. Found what you're looking for? Use the arrow keys to select the item and press Enter to open it.
Stay informed with page alerts
If there's something about the page that you should know about, such as blocked pop-ups
or security issues
, icons will appear in the omnibox to let you know.
Tabs
Easily rearrange your tabs
Drag and drop tabs along the top of the window. You can even pull a tab down and out into a new window. Right-click and pin a tab to make it stay in place.
Get more privacy with incognito windows
When you don't want website visits or downloads to be recorded in your browsing data, use the incognito mode. Click the Chrome menu to open a new incognito window.
Bookmarks
Click the star to add a bookmark
Don't waste brainpower memorizing URLs. Click the
icon in the omnibox to place a link for the page on the bookmarks bar. Use the bookmark to revisit the page anytime.
Find your bookmarks on the bookmarks bar
Keep the bookmark bar docked underneath the omnibox to get easy access to your bookmarks. If you decide to hide it, open a new tab or use the Chrome menu to find your bookmarks.
Organize your bookmarks in folders
If you've got a lot of bookmarks, place them in folders to keep them organized. To move bookmarks, drag and drop them along the bookmarks bar, or use the bookmark manager available from the Chrome menu.