Hi, my blog address is preciouslittleminiatures.blogspot.com. When I type this address into the search engine the page is correct (picture 1) and comes up with my entire blog. When I click onto the dashboard I am missing all past info including comments, followers etc (Picture 1). When I click on settings – basic my blog address is different. It is missing an 's'. I go to settings – basic to change the URL and I get an error message saying that it is already taken. This is mine!!. If I type the preciouslittleminiature.blogspot.com in the search engine it comes up with an error message (Picture 3). When I post from the dashboard and view the post it looks completely different to mine and the address is the one that does not exist. I have not posted anything since Dec 2017 but had no problems doing so then and I haven't changed anything anywhere. Can you help me fix this problem as I don't want to lose this blog. Thanks. Lorella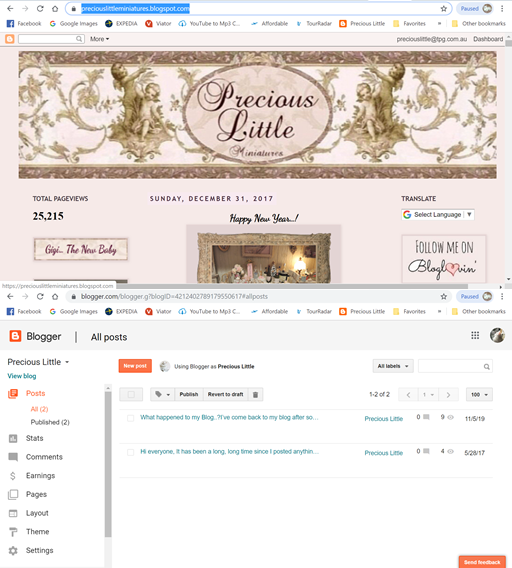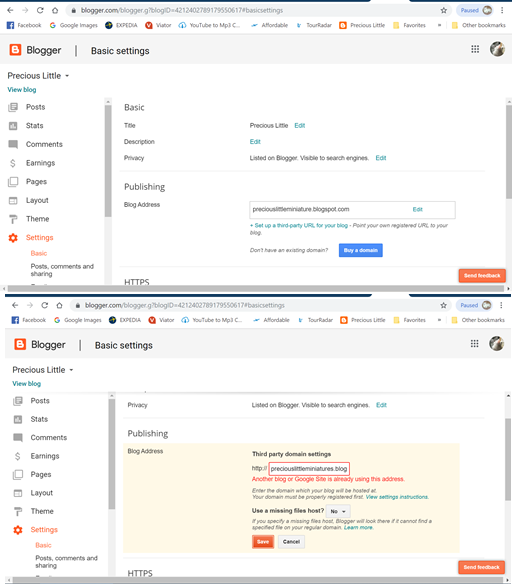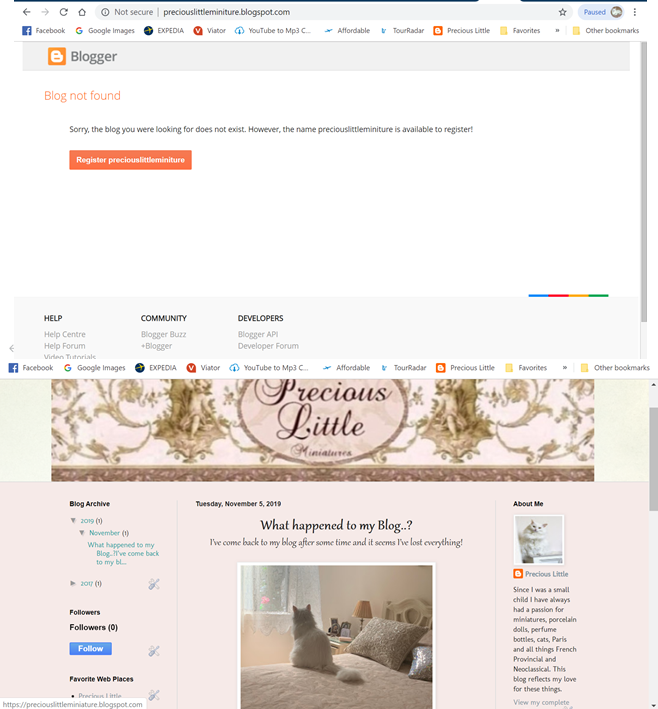 This question is locked and replying has been disabled.
This will remove the reply from the Answers section.
Notifications are off
Your notifications are currently off and you won't receive subscription updates. To turn them on, go to Notifications preferences on your Profile page.
Report abuse
Google takes abuse of its services very seriously. We're committed to dealing with such abuse according to the laws in your country of residence. When you submit a report, we'll investigate it and take the appropriate action. We'll get back to you only if we require additional details or have more information to share.
Go to the Legal Help page to request content changes for legal reasons.