I have tried to sign into my blogger dashboard from my default administrator account. But, i have got this error message, "Your current account (xxxxx@gmail.com) does not have access to view this page.
Click here to logout and change accounts."
I created my blogger account in 2017. I have created so many posts and some of them are top in google. So many people visit this site daily. The url of the blog is:
https://mysofttech4u.blogspot.com
Url is still alive, but somehow i cannot sign into blogger with my google account. There was one more administrator account for this blog, but that also my another account. Some people told me that my account has been hacked. Is there have any way to get my blogger account back. I want to post some new articles. And I don't want to lose my blogger account. Please help me in any way.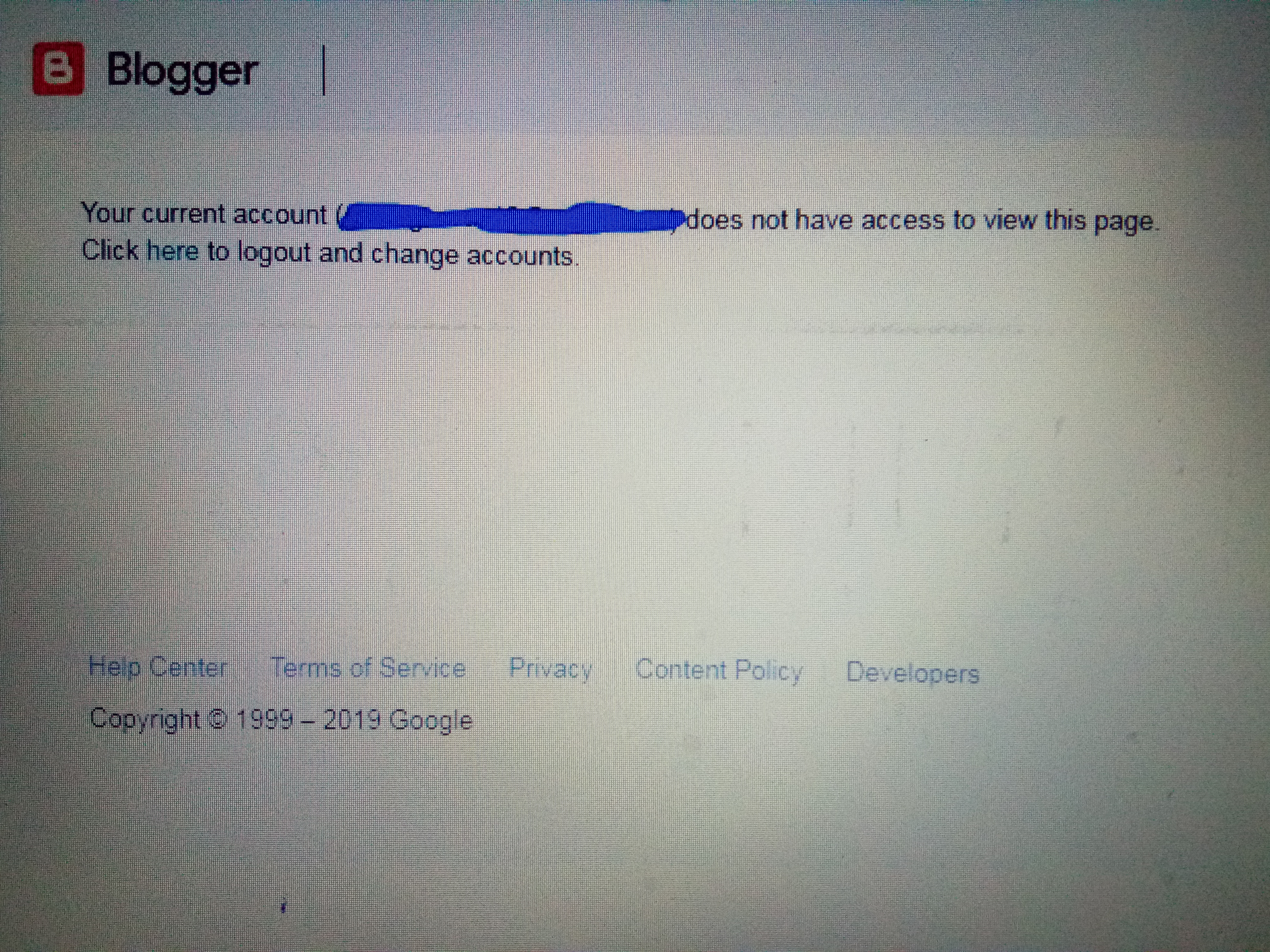 This question is locked and replying has been disabled.
This will remove the reply from the Answers section.
Notifications are off
Your notifications are currently off and you won't receive subscription updates. To turn them on, go to Notifications preferences on your Profile page.
Report abuse
Google takes abuse of its services very seriously. We're committed to dealing with such abuse according to the laws in your country of residence. When you submit a report, we'll investigate it and take the appropriate action. We'll get back to you only if we require additional details or have more information to share.
Go to the Legal Help page to request content changes for legal reasons.