Hi Team,
I am unable to activate the Ok Google feature on the POCO F1 which was launched recently, It says that " This feature is currently unavailable for this language" which doesn't seems to be the issue as i have other android device as well in which this features works perfectly fine.
Please look into this issue and resolve it asap.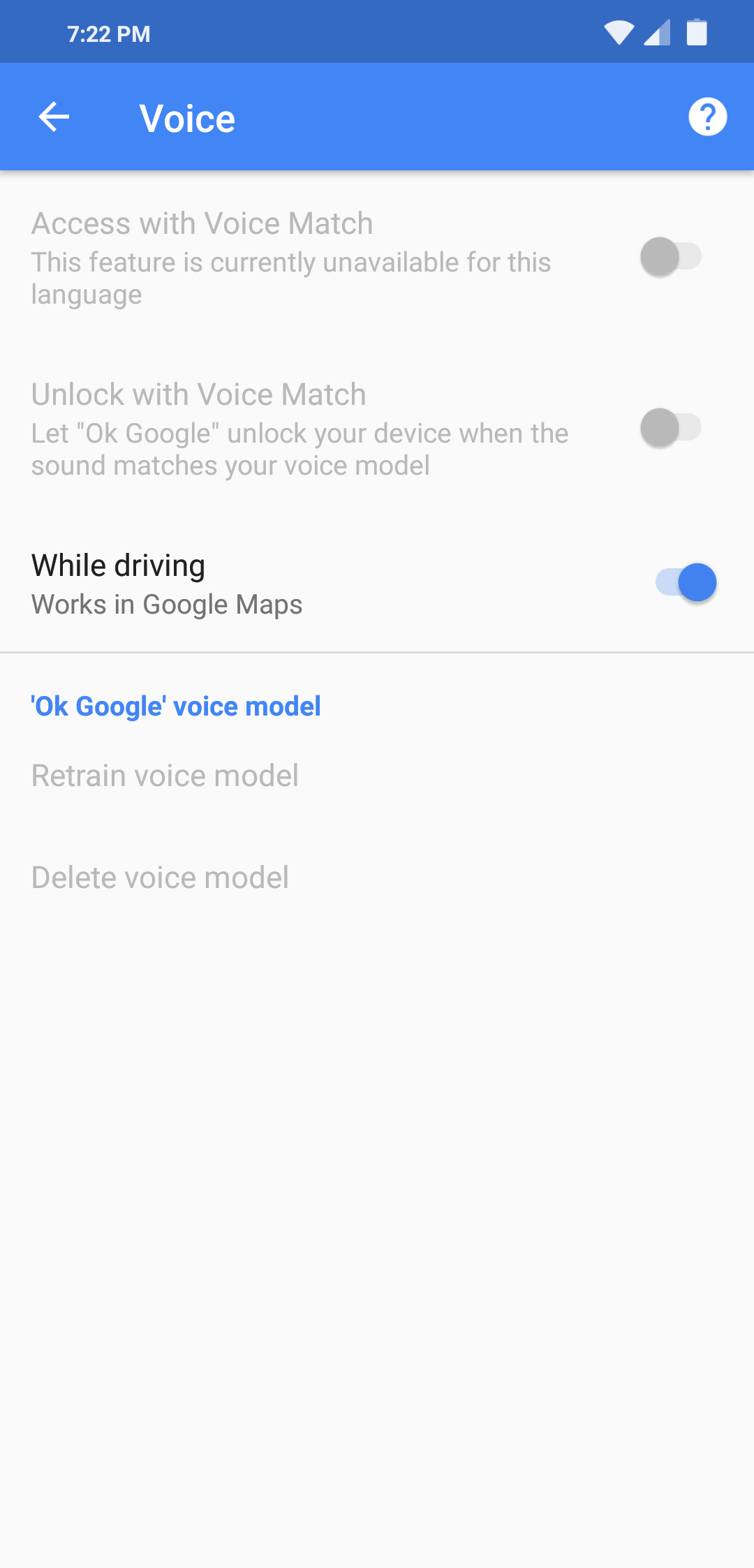 This question is locked and replying has been disabled.
This will remove the reply from the Answers section.
Notifications are off
Your notifications are currently off and you won't receive subscription updates. To turn them on, go to Notifications preferences on your Profile page.
Report abuse
Google takes abuse of its services very seriously. We're committed to dealing with such abuse according to the laws in your country of residence. When you submit a report, we'll investigate it and take the appropriate action. We'll get back to you only if we require additional details or have more information to share.
Go to the Legal Help page to request content changes for legal reasons.