How do I add or edit form questions?
Add form questions
Form questions are tightly coupled with the columns defined in the table. To add new form questions, you must add a new column to the table that powers the form:
Save the form.
Go back to the table and add new columns. You can find the "Add column" button in the furthest right column header, or use the "Insert left" option in the column header right-click context menu.
Open the form and you will see the newly added columns as hidden questions at the bottom of the list of form questions on the left sidebar.
Here is an animated gif recording that demonstrates how to add form questions in a table (may take a few seconds to load):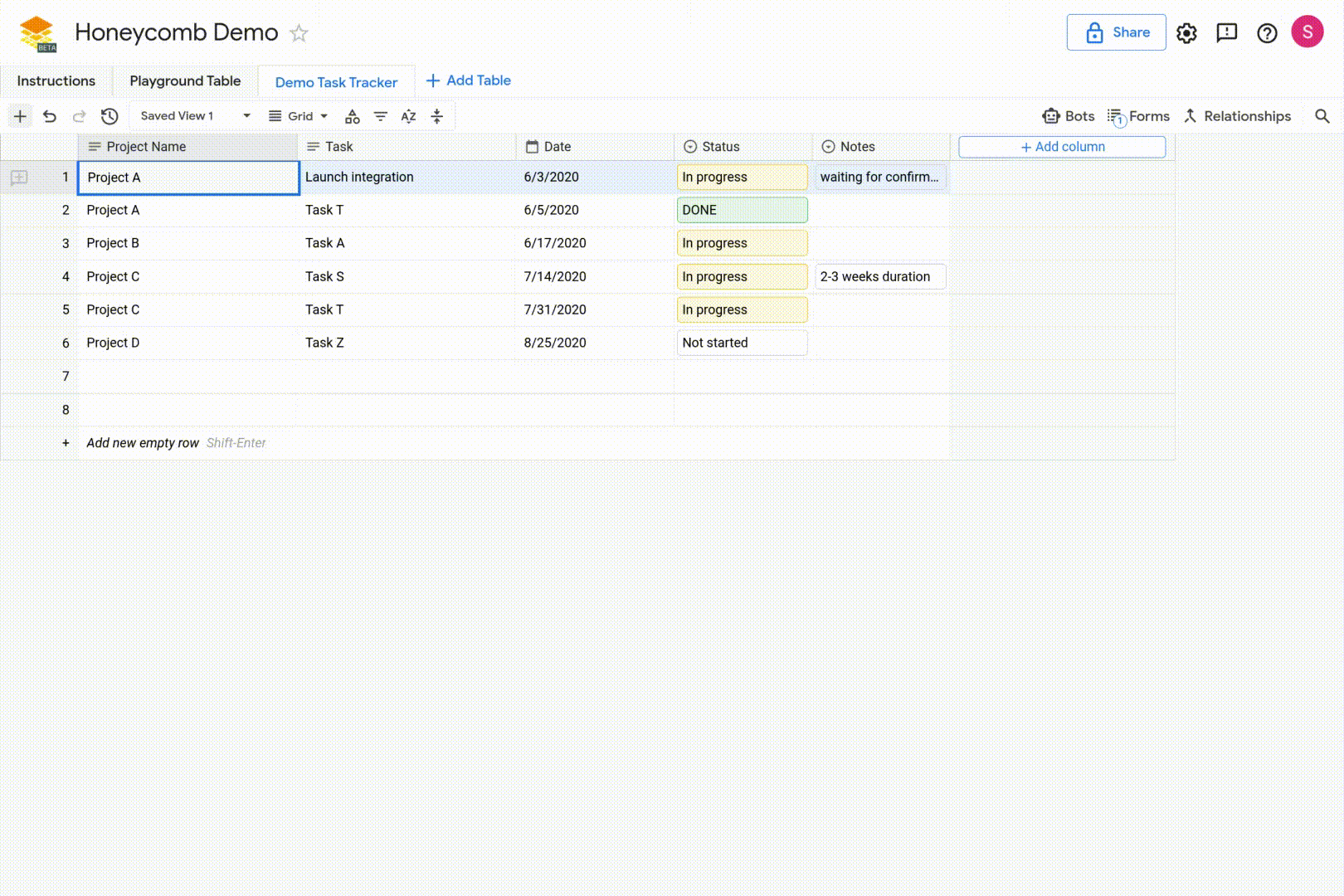 Edit form questions
Click on the question on the left side to expand it and edit details.
You can set a question title that is different from the column name.
You can add an extra description for instructions on how to fill out the question.
You can mark question as required, or hide the question entirely so it is not shown.
Drag 'n' drop the question cards to reorder them, this does not affect column ordering in your table, and can be different for every form.
Notes
Person-type columns will only autocomplete for contacts in the current user's domain.
Non-editable column types such as creator, update time, create time, auto ID, etc. cannot be displayed on the form.
If you delete a column from the table, it will delete the corresponding question from all the table's forms.
If you change a column type, the form question for that column will become hidden and moved to the bottom of the list.