You customize the appearance of your app using the UX section of the editor.
Quick intro
Watch an introduction to building UIs with AppSheet.
Tips and tricks
Learn tips and tricks from the AppSheet Community:
About app design (UX)
Creating a great user experience for your app users is a vital element of your app creation process. Users need to be able to interact with your data easily and get what they need from your app. In the editor, we have the tools for creating a great user experience.
When making design decisions for your app, you can choose several different ways of displaying your data. There are several different views that you can use to do this. Views can be created using data from both entire tables and from slices. You can use form views to capture information and make different types of drop-downs.
You can also customize the style and branding of your app, make sure that the locale makes sense for your users, and decide on different format rules and options. All of these elements help create a professional look and feel and allow you to make choices that reflect your style.
Design your app
When you first upload your data, the editor will create some automatic views for it. You can either keep the automatic views or delete them, and you can add views of your own. You can make changes to your views in the UX > Views pane.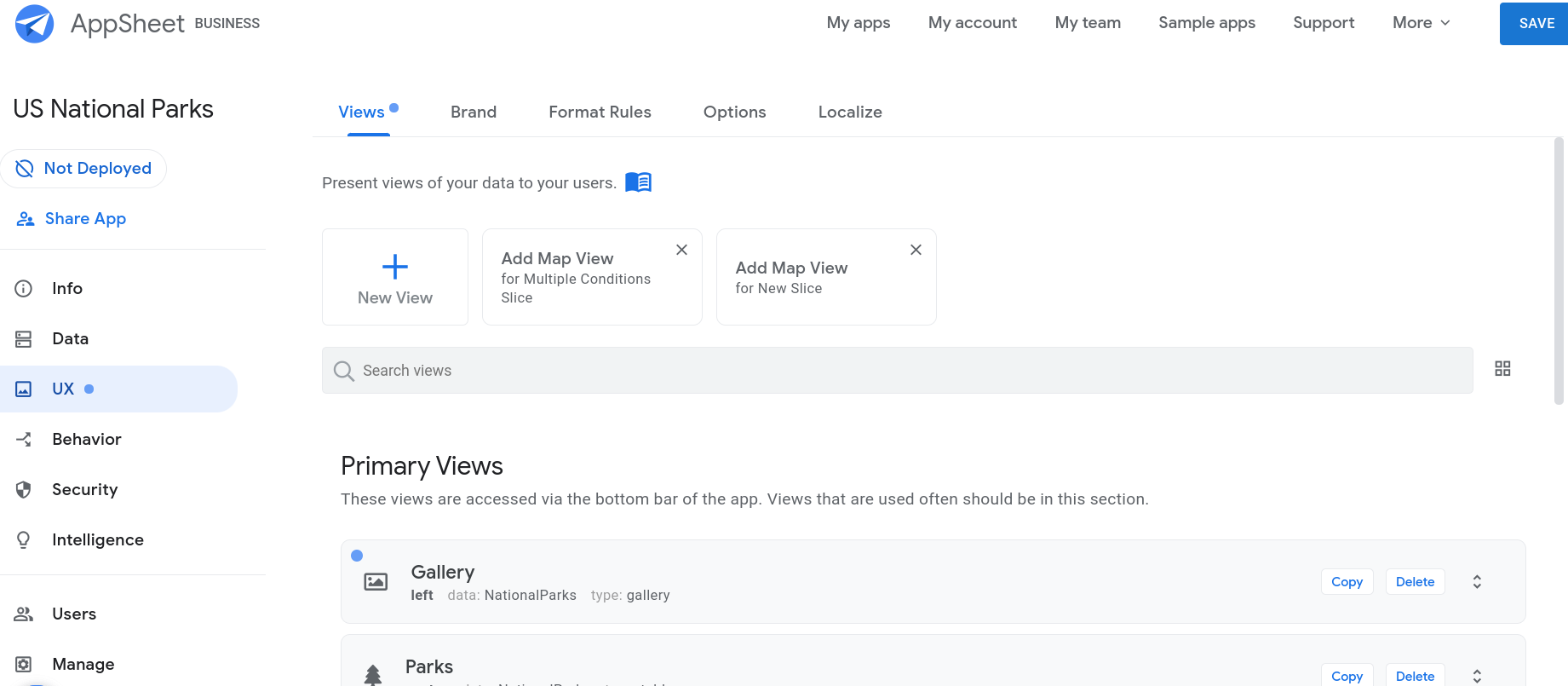 In addition to creating views, there are different stylistic and aesthetic decisions you can make in the editor. You can customize the theme, accent colors, and fonts in the Brand and Localize pane of the UX section. You can create different Format Rules for your data to further customize the look of your app. Finally, there are Options that let you control what the starting view of your app is, how your columns are ordered, and more.