AppSheet displays references and reverse references as reference icons. When you click a reference icon, AppSheet displays the referenced record.
For example, the following Orders view provides a view of an Orders table grouped by Customer.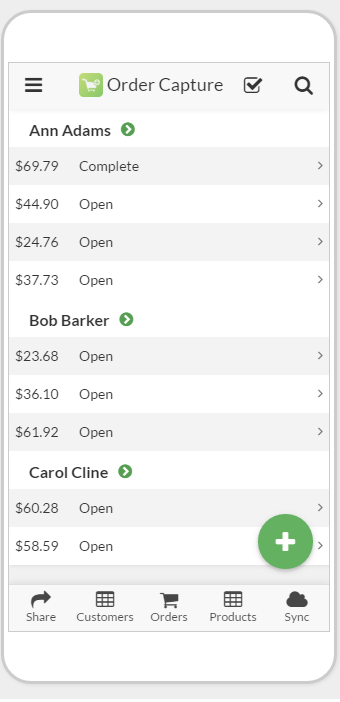 Clicking the reference icon to the right of an Order displays the order details.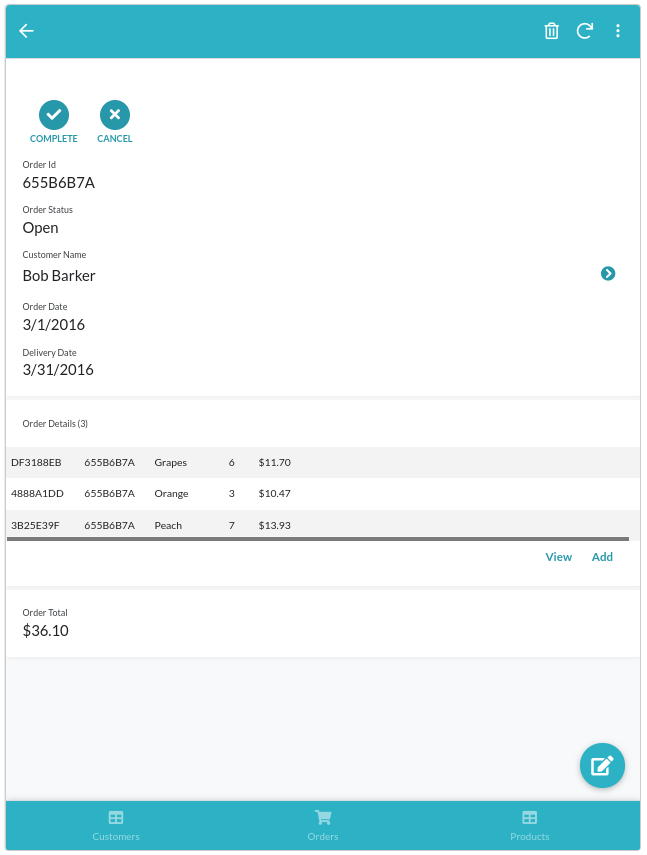 You can customize how referenced records are displayed. For example, you may want to see a chart, map, or other view. To do so:
Open the app in the editor.
Go to the UX > Views pane.
Configure the view to display data in the format you wish.
Set the Position setting to ref.
For example, the following Product Catalog sample shows multiple views, one as an image gallery and one as a chart.