When configuring a slice you choose which columns to include using the Slice Columns field, shown below.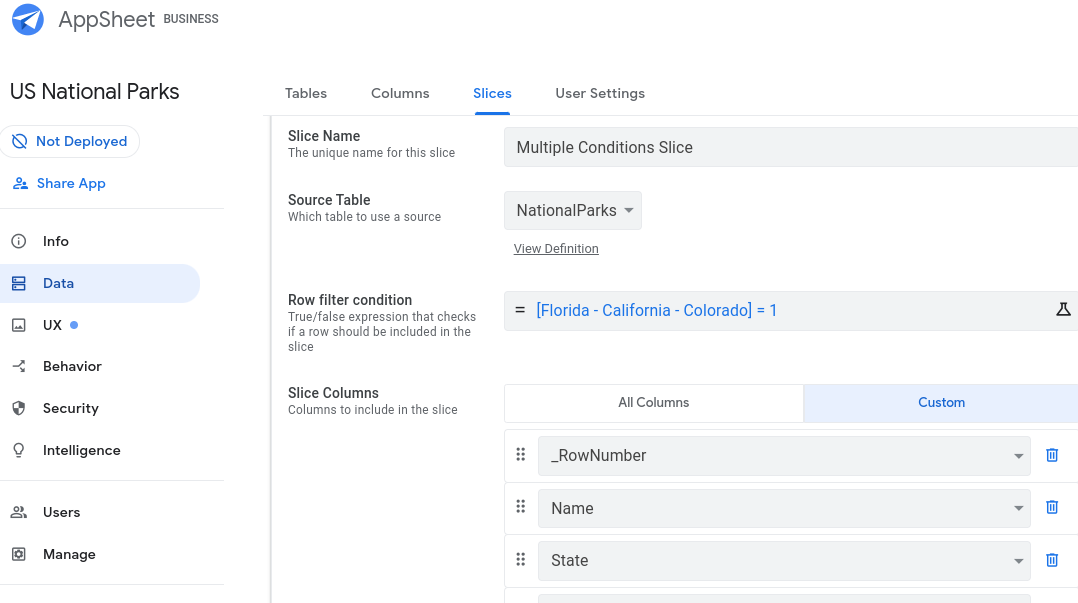 To display all columns, click All Columns. To display a subset of columns, click Custom and add, remove, or rearrange columns to include.
AppSheet may automatically add back columns that are required for the slice to operate correctly (usually, this occurs with key columns that have been unintentionally excluded from the slice).
To see what is displayed in your slice, click View Data to open a new tab showing a table of data based on the columns selected. For example: