When configuring a slice, you choose which columns to include using the Slice Columns field, shown below.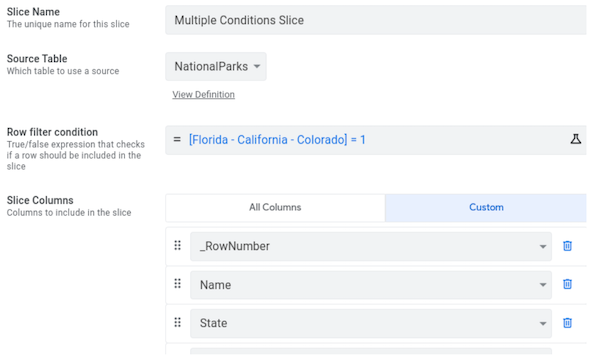 To display all columns, click All Columns. To display a subset of columns, click Custom and add, remove, or rearrange columns to include.
AppSheet may automatically add back columns that are required for the slice to operate correctly (usually, this occurs with key columns that have been unintentionally excluded from the slice).
When updating a row in a slice, all column values are updated regardless of the columns included in the slice, but only the columns in the slice will have their updated values synced. So the various expressions in your row can use values of all columns of the full table row, but only changes to the slice columns will be synced.
To see what is displayed in your slice, see View a sample of the data in a slice. For example: