Delegated billing allows an AppSheet partner to manage the plans and licenses for their clients. Once you are an approved AppSheet partner, you can visit the Partner tab on your account page to set up delegated billing for a client.
Adding a client for delegated billing will make their billing details available to you in your delegated client list as pictured below. At this point, you can see and change their billing details including plan type and license count. You will also see any billing alerts on their account. Note that any existing credit cards are removed once that user is added to your account. You will need to add a credit card for each new delegated user if they are on a paid plan. Once you take over delegated billing for a user, any future invoices from AppSheet will be emailed to you directly, instead of going to your client.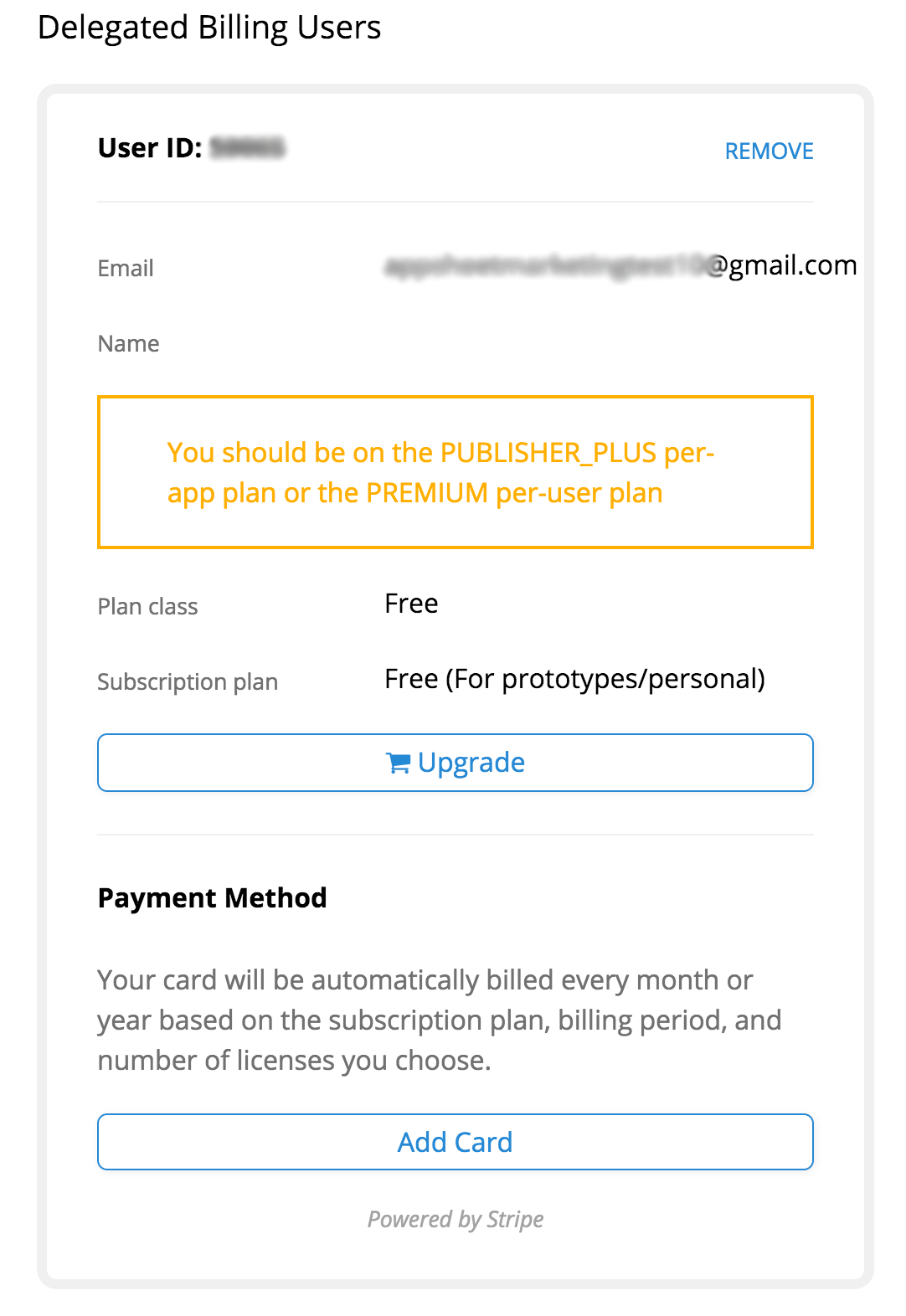 Once you enable delegated billing, your client will no longer be able to see their billing page, and will not see any coupon codes you use. They will still see their plan class and any billing alerts which may display license counts.
Any credit cards or coupon codes you add will be removed if you ever remove that user from your delegated billing client list.