Install your app on an older phone.
To learn more about the different aspects of deploying your app, see Deploy: The Essentials.
How does a user install your app with the install link? When a user clicks on an install link from a mobile device, a web page opens and asks them to take two steps to install the app: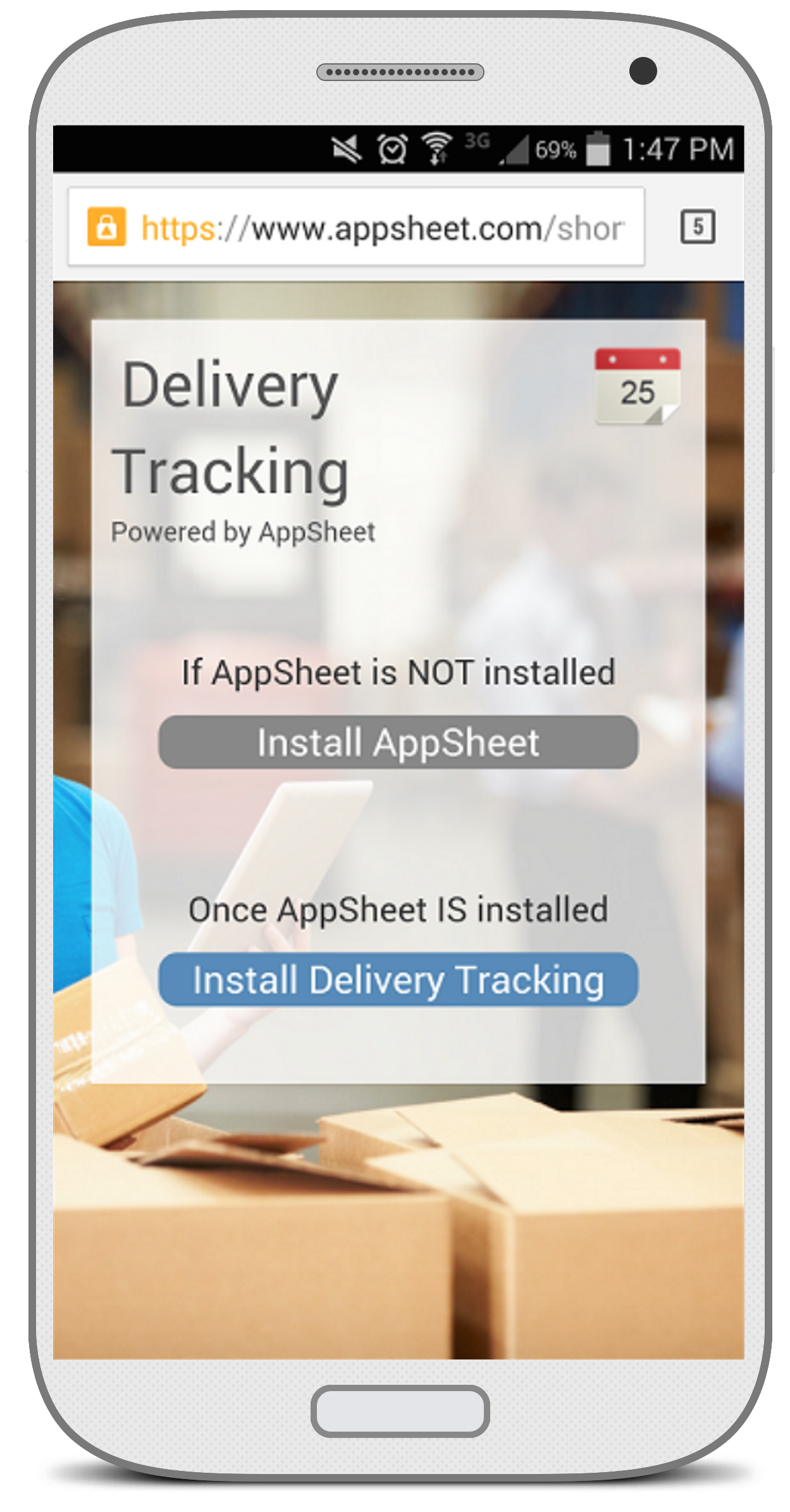 The first step is to install AppSheet from the app store. This is required only the first time the user is installing an AppSheet app. If the AppSheet mobile app is already installed, this step can be skipped.
The second step is to create a home screen shortcut so your app appears on the device home screen.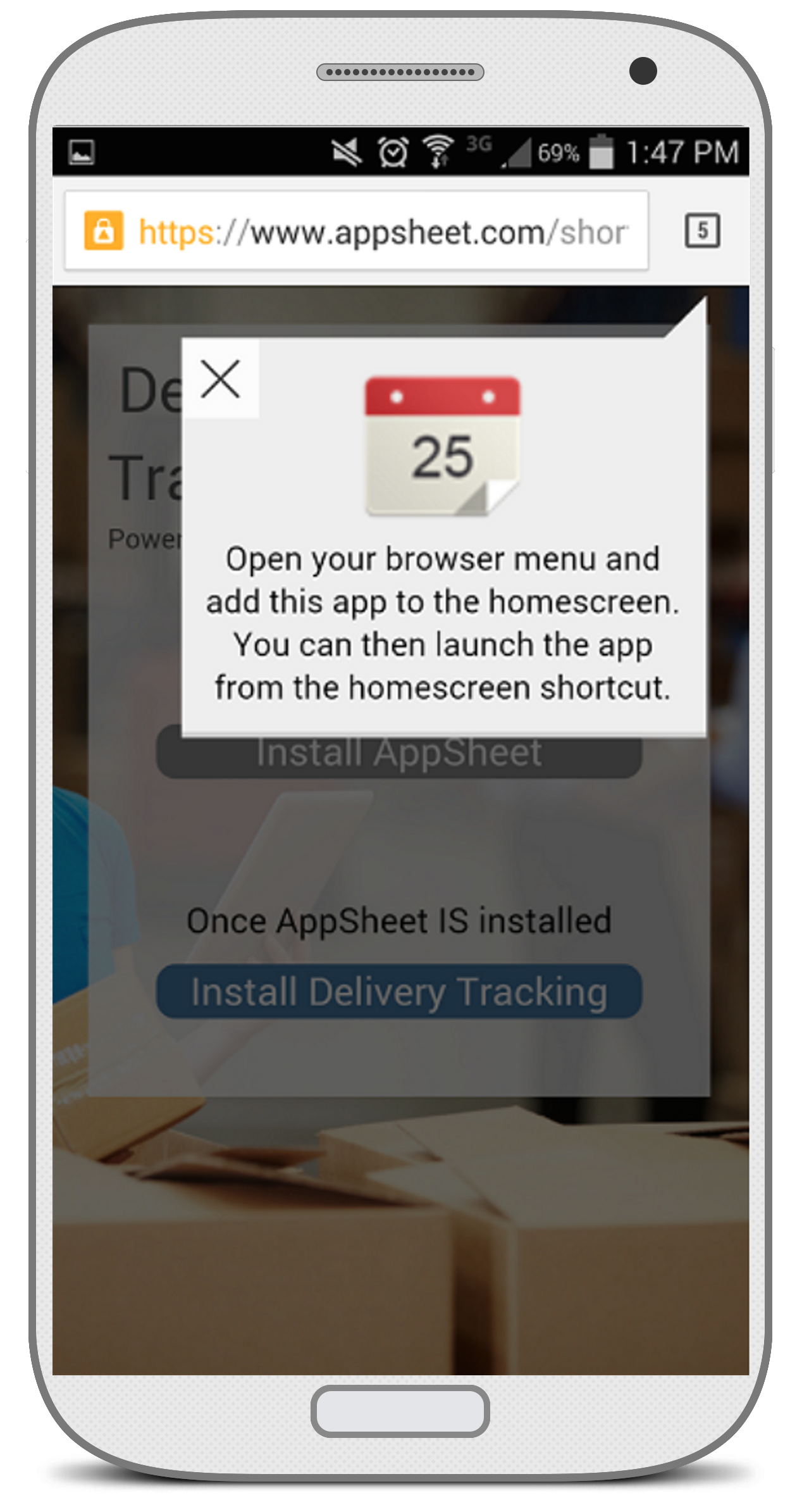 When the user clicks on the icon, your app will be launched. The actual process of creating a home screen shortcut varies slightly based on the device OS and version:
On iOS, there is a smooth builtin experience in Mobile Safari to create the home screen icon. The user simply follows the instructions on the screen.
On Android, the native browser differs depending on version and device. We only support Android version 4.2 and above. Many of the older browsers lack the ability to install a home screen shortcut. Consequently, we encourage users to use Chrome on Android devices. Our install links work well with Chrome.