Reset AppSheet as described below.
Warning: Resetting AppSheet will permanently delete all un-synced (pending) changes.
iPhone/iPad
The easiest way to reset AppSheet on iPhone/iPad is to delete the AppSheet app and reinstall it from the App Store.
Android
Deleting the app on android doesn't clear the data, so the data needs to be cleared manually.
1. Open the Android Settings app.
2. Select Apps.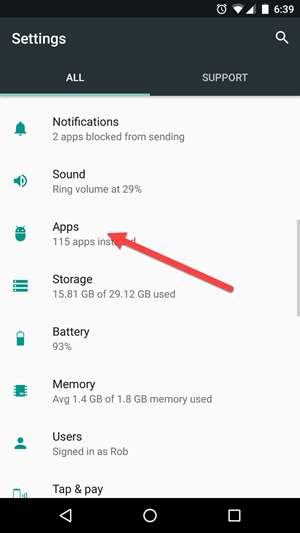 3. Select AppSheet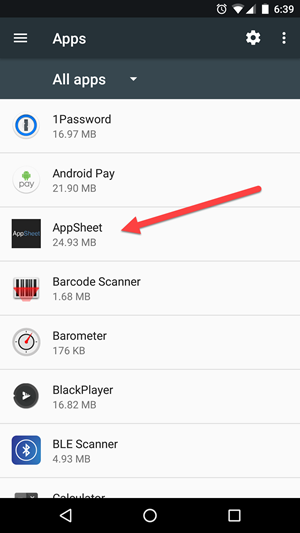 4. Select Storage.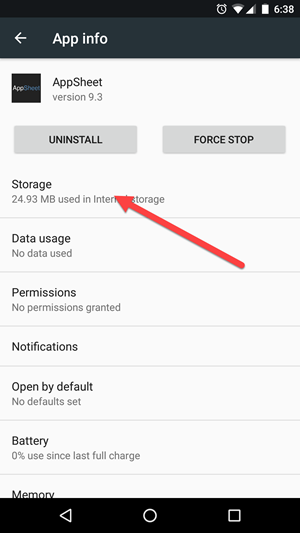 5. Select Clear Data and then Clear Cache.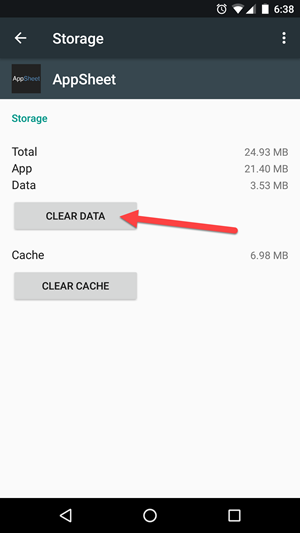 6. Now you can uninstall the AppSheet app and reinstall it from the Google Play Store