I'm not getting notifications on my watch
If your watch doesn't vibrate when you get a notification or you're not seeing notifications at all, try the troubleshooting steps below. Check your watch after each step to see if notifications start working.
Phones running Android 5.0 and up
Phones running Android 4.3 or 4.4
All Android phones
​If none of these steps work, try resetting your watch to factory settings.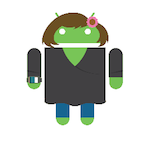 Andrea is an Android expert and author of this help page. Help her improve this article by leaving feedback below.
Was this article helpful?
How can we improve it?