Fix problems playing video, music, or games
If you can't play your Google Play movies, TV shows, music, or games on your Android TV, here are some steps you can try.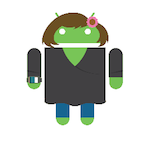 Andrea is an Android expert and author of this help page. Help her improve this article by leaving feedback below.
Was this article helpful?
How can we improve it?