My Nexus Player won't connect to Wi-Fi
If you're having trouble connecting your Nexus Player to Wi-Fi, here are some steps you can try.
Note: If you're using a Wi-Fi network at a business, hotel, or school, you might have trouble connecting. Networks at these places don't always work with Nexus Player.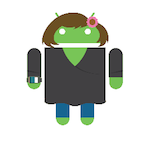 Andrea is an Android expert and author of this help page. Help her improve this article by leaving feedback below.
Was this article helpful?
How can we improve it?