I have a 2017 GMC Sierra with Android Auto built in, and over the past few months I've not been able to play music apps through Android Auto. I have a OnePlus 5T running Android 9; Auto version is 4.2.59444. I attached a picture of the screen from my vehicle showing the message I received, in this case, trying to play iHeartRadio through Auto. I formerly had the ability to play this and Pandora through the app, but no more. I am able to play Google Play Music without any problem. I have submitted tickets about this issue in the past but I never received a response from anyone. I find using Android Auto safer as opposed to having to manually use the apps built in to my vehicle. Pandora and iHeartRadio are also apps that I use outside of Android Auto, and have to as they will not play through Auto. I appreciate your assistance in this matter and I look forward to hearing from you soon!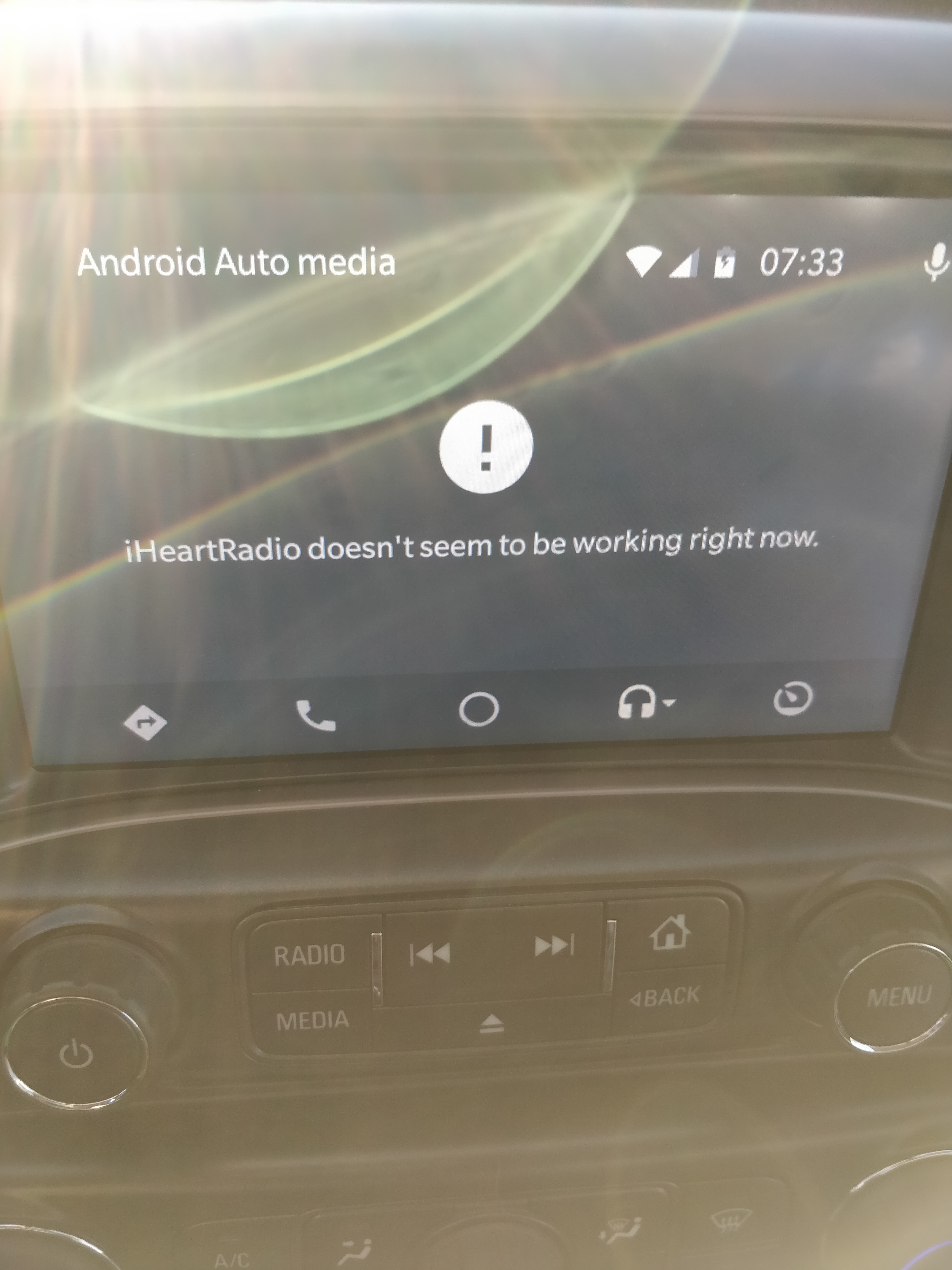 This question is locked and replying has been disabled.
This will remove the reply from the Answers section.
Notifications are off
Your notifications are currently off and you won't receive subscription updates. To turn them on, go to Notifications preferences on your Profile page.
Report abuse
Google takes abuse of its services very seriously. We're committed to dealing with such abuse according to the laws in your country of residence. When you submit a report, we'll investigate it and take the appropriate action. We'll get back to you only if we require additional details or have more information to share.
Go to the Legal Help page to request content changes for legal reasons.