Can't sign in to Google on your Android device
If you can't sign in on your Android device, try these troubleshooting steps. You can also try resetting your device to factory settings and adding another Google Account, but keep in mind that a factory reset erases all your data.
Here are some situations where you may be prompted to sign in with your Google Account:
You've made too many pattern attempts to unlock your screen.
You're buying something on Google Play.
You're signing in to Gmail, YouTube, or another Google app.
For more information about your Google Account, visit the Accounts Help Center.
Related articles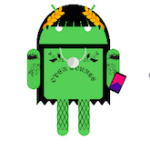 Elena is an Android expert and author of this help page. Leave her feedback below about the page.
Was this article helpful?
How can we improve it?