Measure customer behavior in your app-based games
The Games reporting collection helps game developers and marketers find relevant information for app-based games. When you have access to Games reporting:
The Reports snapshot report updates to include game-specific summary cards
The left navigation is updated to include game-specific reports
Access the collection
The Games reporting collection appears on the left when either:
The Industry category in your Property Settings is set to Games
You have at least one app data stream associated with a games app in the Google Play Store or Apple App Store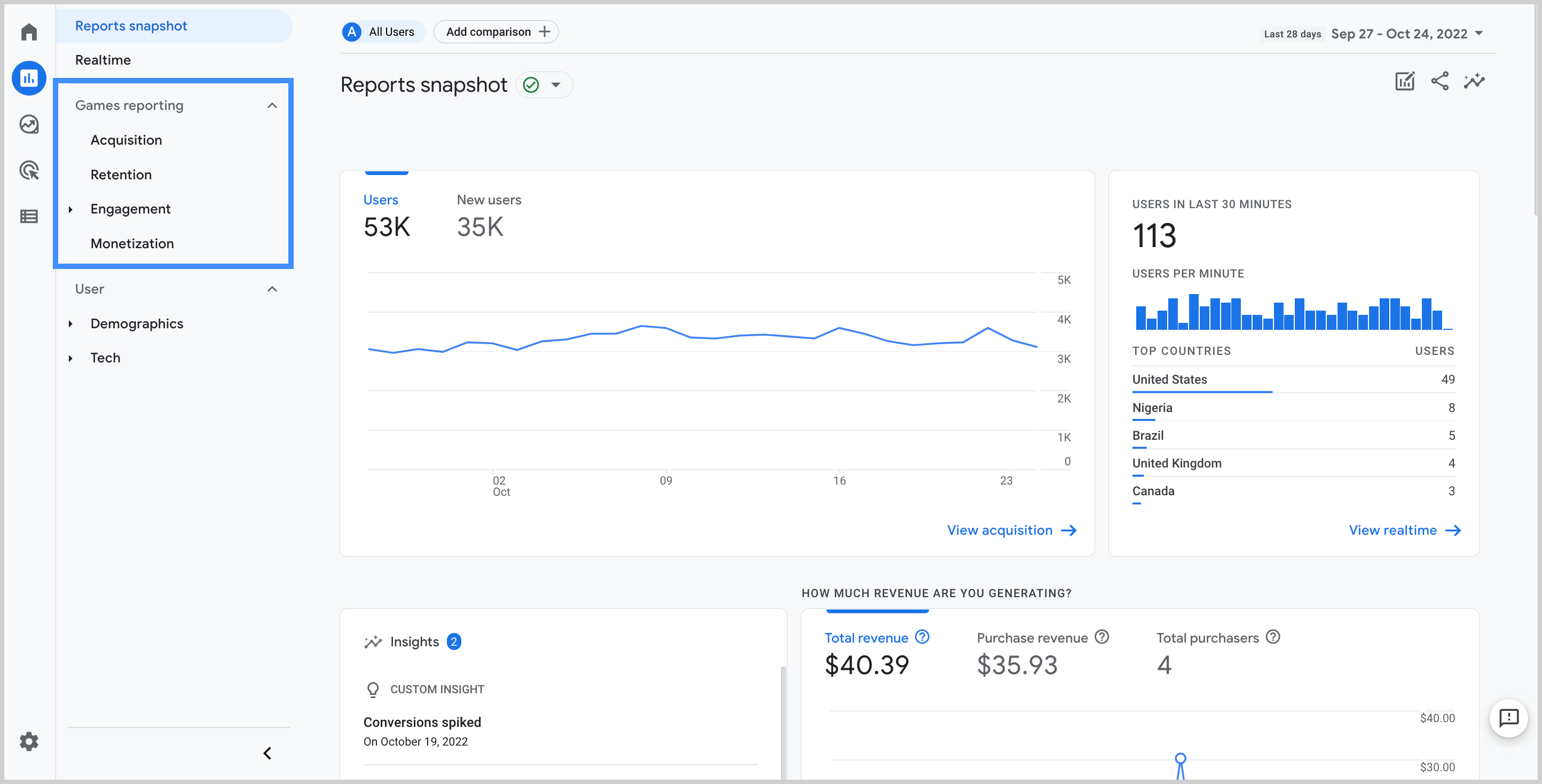 To set your industry category to Games:
In Admin, select Property Settings.
Under Industry category, make sure you've selected "Games".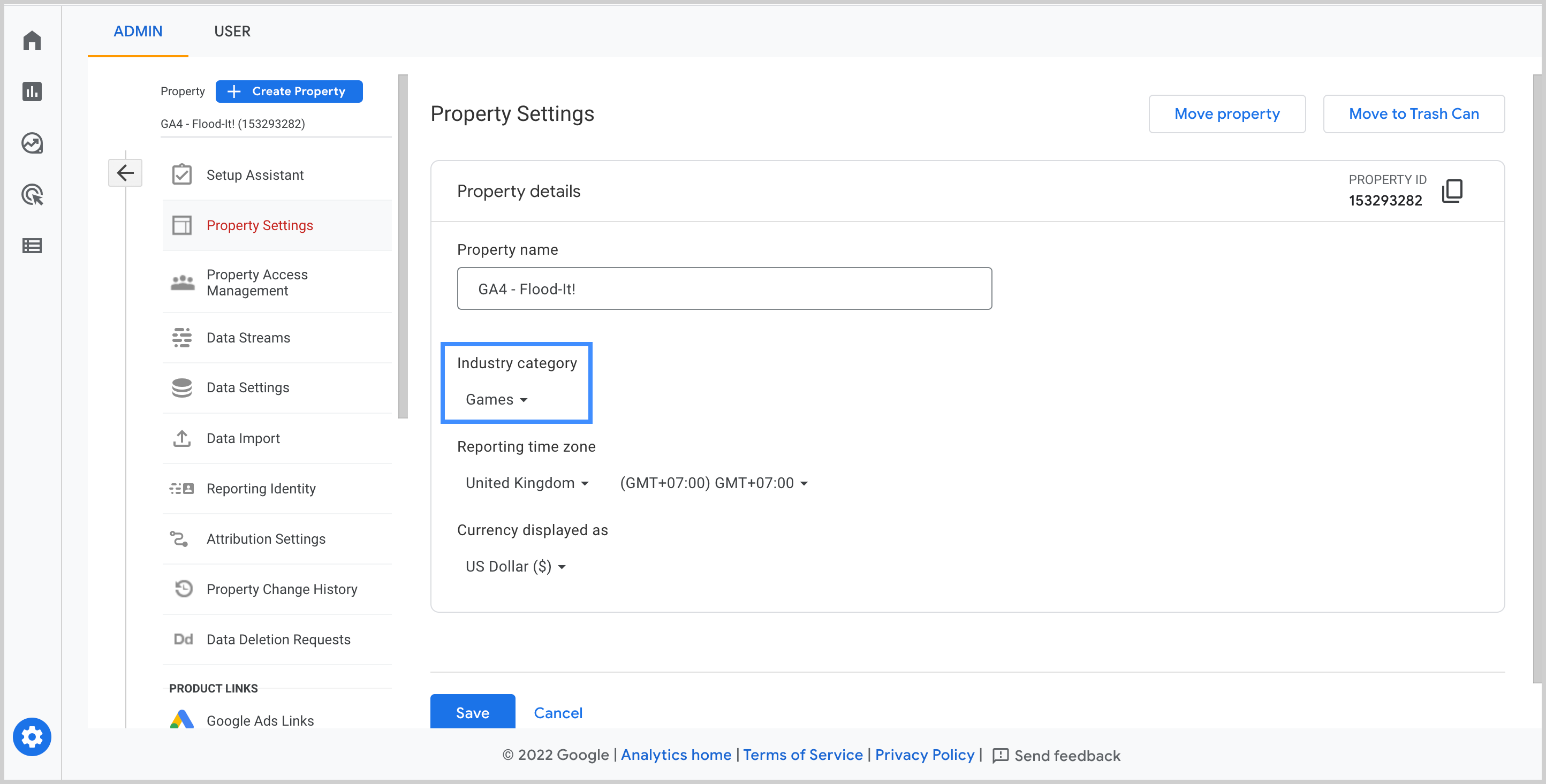 To see the Life cycle collection instead, update your app category or property settings.
Available reports
The default reports in the Games reporting collection are meant to mirror the player funnel and provide an industry-standard set of dimensions and metrics that let you understand how you acquire users, how you keep them coming back, and how well you generate revenue.
Use these reports to understand where in the user funnel you're succeeding and where you have opportunities to improve.
Topic
Default reports
Acquisition
Acquisition
Engagement

Engagement

Events

Conversions

Monetization
Monetization
Retention
Retention
Metrics
Games reporting includes automatically calculated metrics, such as Buyer Conversion and Revenue Heartbeat, that are based on Google Play's recommended key performance indicators. For more information on game-specific metrics, see the Games section of Reports, dimensions, and metrics.