Where you manage Analytics
Use the Analytics Admin page to manage your accounts, properties, views and users.
Click Admin at the top of any Analytics page to open the Admin page.
The page opens relative to where you were in Analytics. For example:
If you have just logged in and not selected a view, then the page opens to the first account listed on the All Accounts page. No property or view is selected.
If you were in Reporting or Customisation, then the page opens to the relevant account, property and view.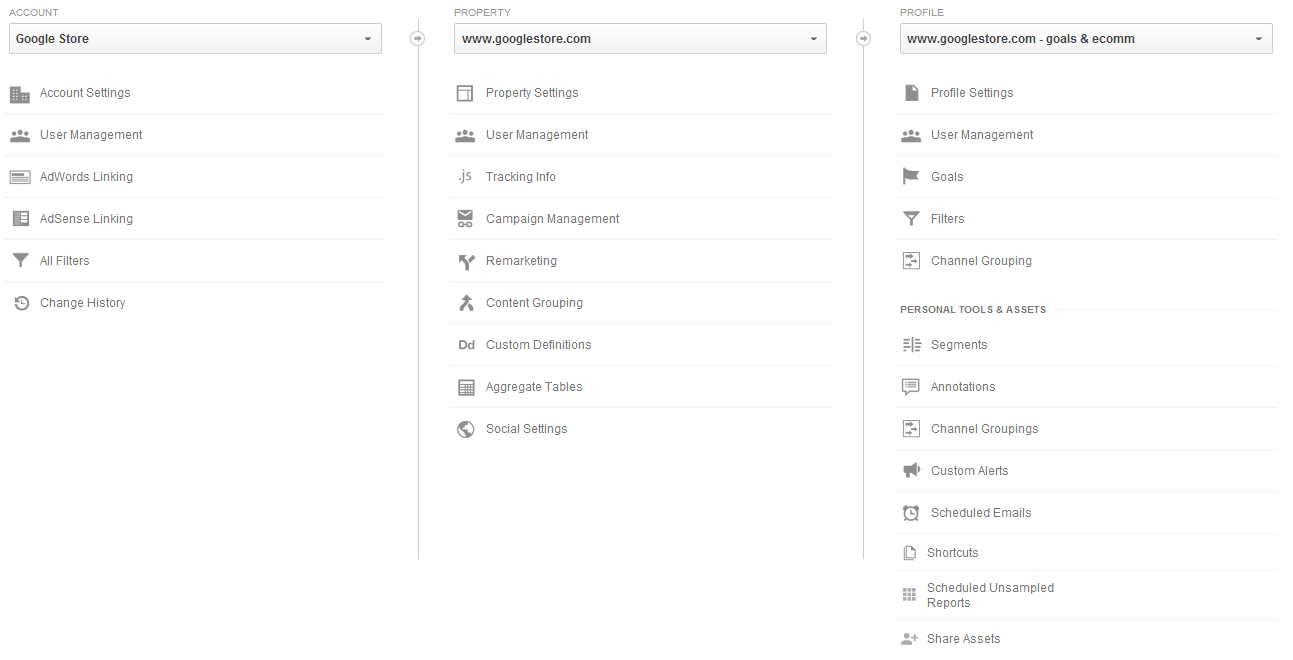 Use the menu at the top of each column to:
Select the account, property and view that you want
Create a new account, property or view.
The links in each column provide access to the different Analytics pages on which you perform the related activities (e.g. manage users, create new properties and views, create data filters).
Learn more about: