About Contribution Analysis
Contribution Analysis is a statistical technique used by Analytics Intelligence to identify user segments contributing to anomalies.
First, Intelligence uses a wide range of dimensions to generate a collection of user segments.
Then, Intelligence calculates the anomalous metric value for the period of the anomaly and the control period, for each user segment.
Finally, Intelligence surfaces the user segments, on the anomaly insight cards, based on:
The contribution of the user segment to the anomalous metric
The relative change of the user segment metric between the anomaly period and the control period.
Learn more about Anomaly detection in Analytics.
How to use Contribution Analysis
Analytics Intelligence regularly scans your data for anomalies in metrics. If anomalies are found, Analytics Intelligence may identify granular user segments that demonstrate these anomalies.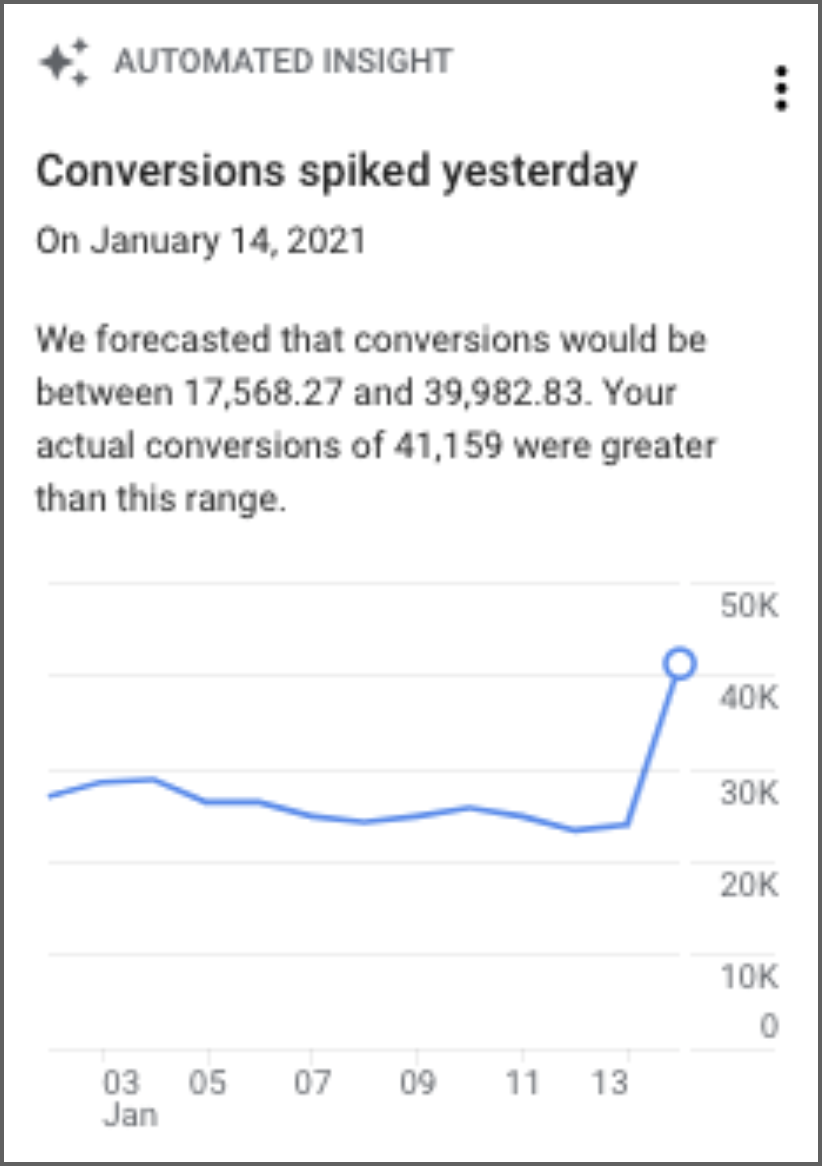 Following are some examples of contributing segments from the Automated Insight above: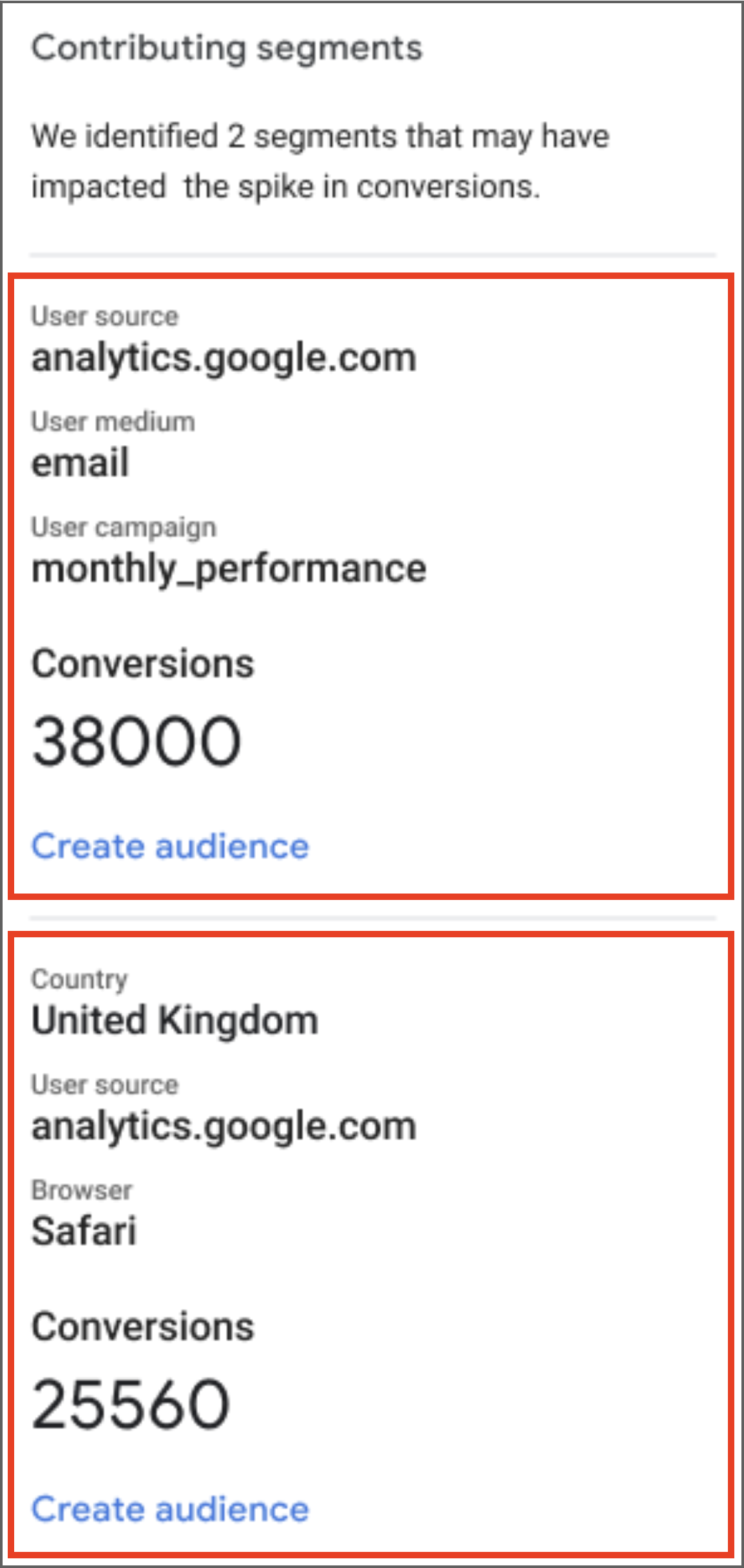 Click Create audience to create an audience from a user segment. This opens the audience builder, pre-populated with criteria from the insight. After you name and save the audience, you'll be able to use it for root cause identification in Explorations, or you can export it for ad campaign targeting.
Note: The Audience User count shown on the insight card vs the audience builder may vary due to differences in the timing of data processing.