Multiplex ads are a type of native ad format that serve multiple ads in a grid within an ad unit. This format is customizable—you can change the style to fit your site.
Publishers often place Multiplex ad units at the end of articles or in sidebars. This is because they can help to effectively monetize the end of a user's journey on a page or site. Multiplex ad units provide a way for you to show ads to users who have finished consuming your content.
Examples
The following images show what Multiplex ads look like on desktop and mobile.
Example 1: Multiplex ads on desktop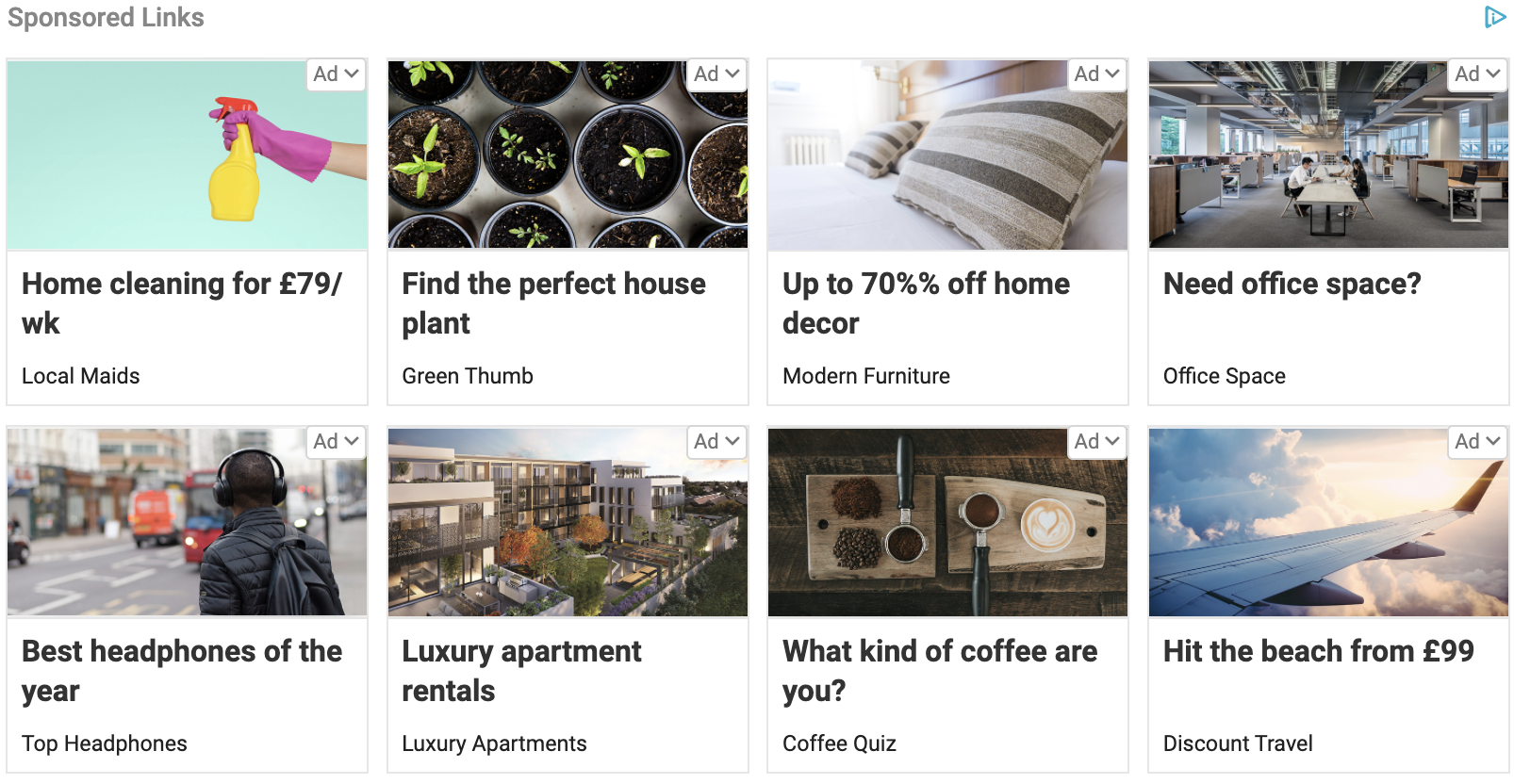 Example 2: Multiplex ads on mobile