9 December 2022
To help you better manage user access to your account, we're introducing the option to create your own custom user roles.
Please note that we are rolling out the ability to create custom user roles in your AdMob account.
If you don't see the option to create a custom user role
, please use
these instructions
instead while we continue rolling out this feature.
What are user roles & permissions?
User roles determine the level of access another user has to an AdMob account. User roles have different account permissions. The permissions determine what users can see and do in an AdMob account.
Built-in user roles
Built-in user roles have predefined account permissions and are automatically available in an AdMob account. There are two built-in user roles you can assign in AdMob: Administrator and Manager.
Custom user roles
As the administrator, you can set up custom user roles with a set of permissions that fit your user needs. You can create your own custom user role by selecting the set of account permissions you'd like to apply to that role.
Account permissions
You can choose a set of predefined permissions to apply to each user. Learn more about account permissions.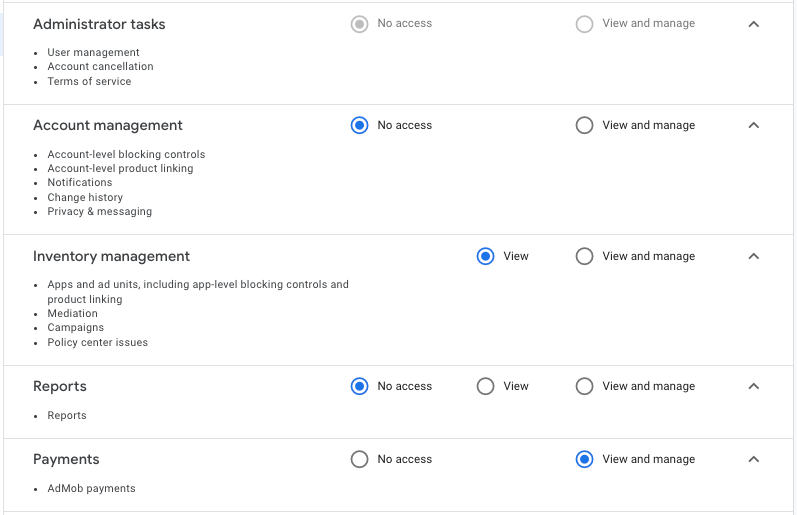 What's next?
Check out these changes in your AdMob account. To view the user page, click Settings in the sidebar of your AdMob account. Then, click the Users tab.
Learn more about AdMob user management: