1. Send email, chat one-on-one or in groups, collaborate in rooms, and start or join video meetings—all in Gmail. If you don't see these options, check your Gmail settings.
2. Chat: Send direct messages for quick conversations, and use bots to find information and automate tasks.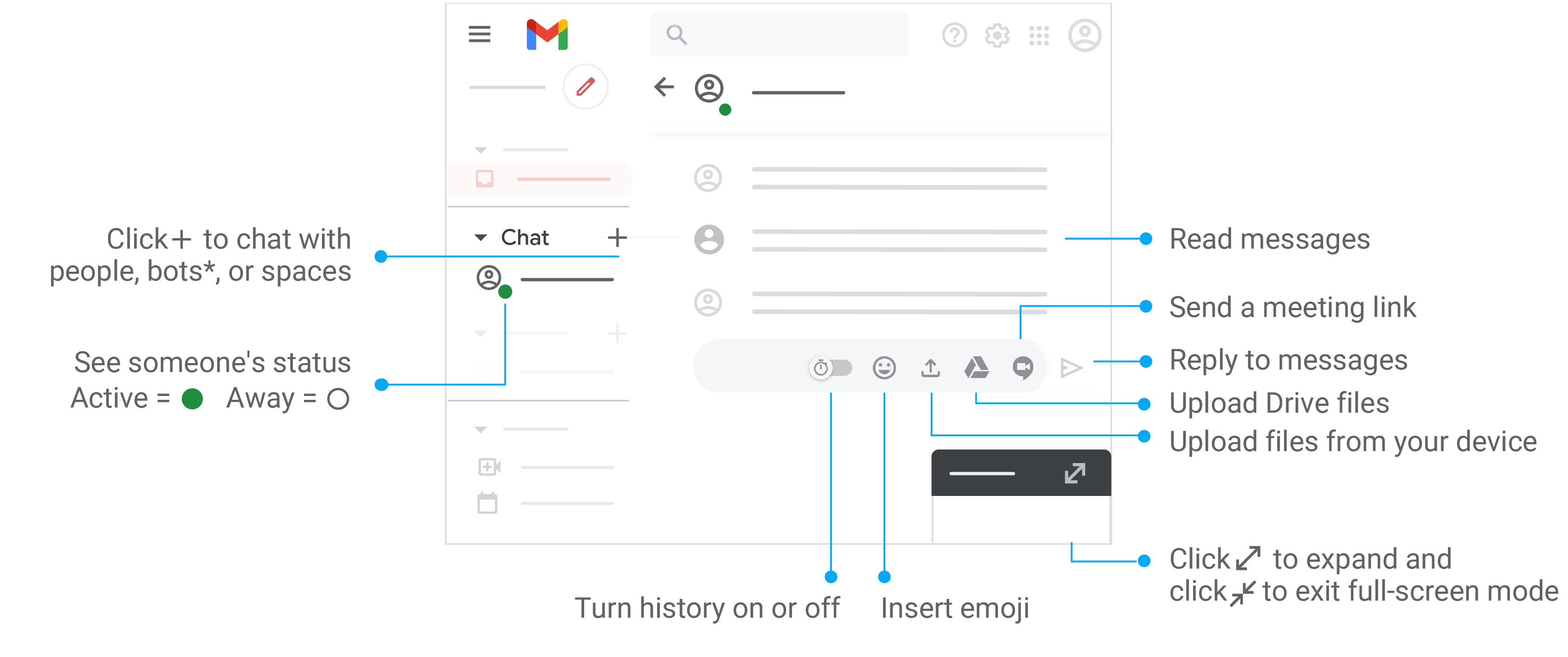 * Note: If you use Gmail through work or school, you might not see bots if your administrator has turned them off for your organization.
3. Rooms: Create a workspace for your project or team with shared chat messages, documents, and tasks. Edit documents beside the chat stream.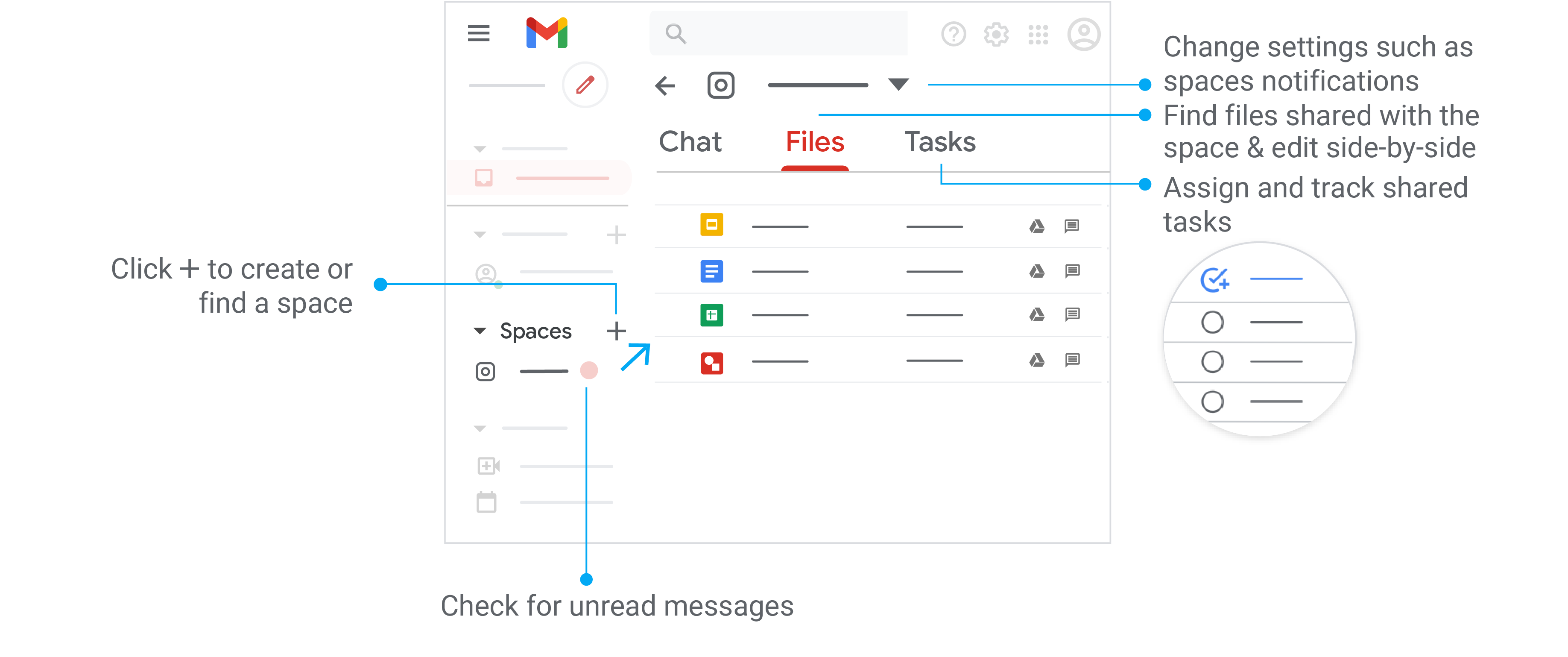 4. Meet: Start or schedule a video or audio meeting, get a meeting link, or use a code to join a meeting.