A messaging platform built for teams. Whether in a 1:1 chat or a dedicated group workspace, Google Chat makes it easy to collaborate with your team in an organized way. Share and discuss Docs, Sheets, and Slides all in one place.


Get Chat: Web (chat.google.com), Android, or iOS
1. Send direct messages to an individual or a group.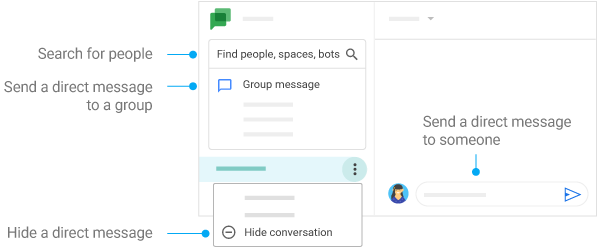 2. Create a space.


3. Work with Chat.