I just purchased a new MacBookPro (running Mojave). I need to get Google Drive working, as that's what my company uses to share files. I've installed Google Drive File Stream, and the installation seemed to go well, BUT as soon as I tried to use it, and with every reboot since, I get the following message:
System Extension Blocked

The system extension required for running Google Drive Stream could not be loaded. Please open the System Preferences > Security & Privacy pane and allow loading system software from Google, Inc. Then restart the application.
When I get to the System Preferences Page, it's not at all clear what I am to do next. What I HAVE done (see screen shot below) is to go into the accessibility pane, and add Google Drive Stream, but that doesn't solve the problem. I am REALLY hoping to get this up and running today, so any help would be greatly appreciated. FYI, I've spoken with Apple Support twice today, two different people, and they're telling me this is not their problem, but an issue with Google. I'm in way over my head, but would sure like to learn how to make this work on my new system!
Thank you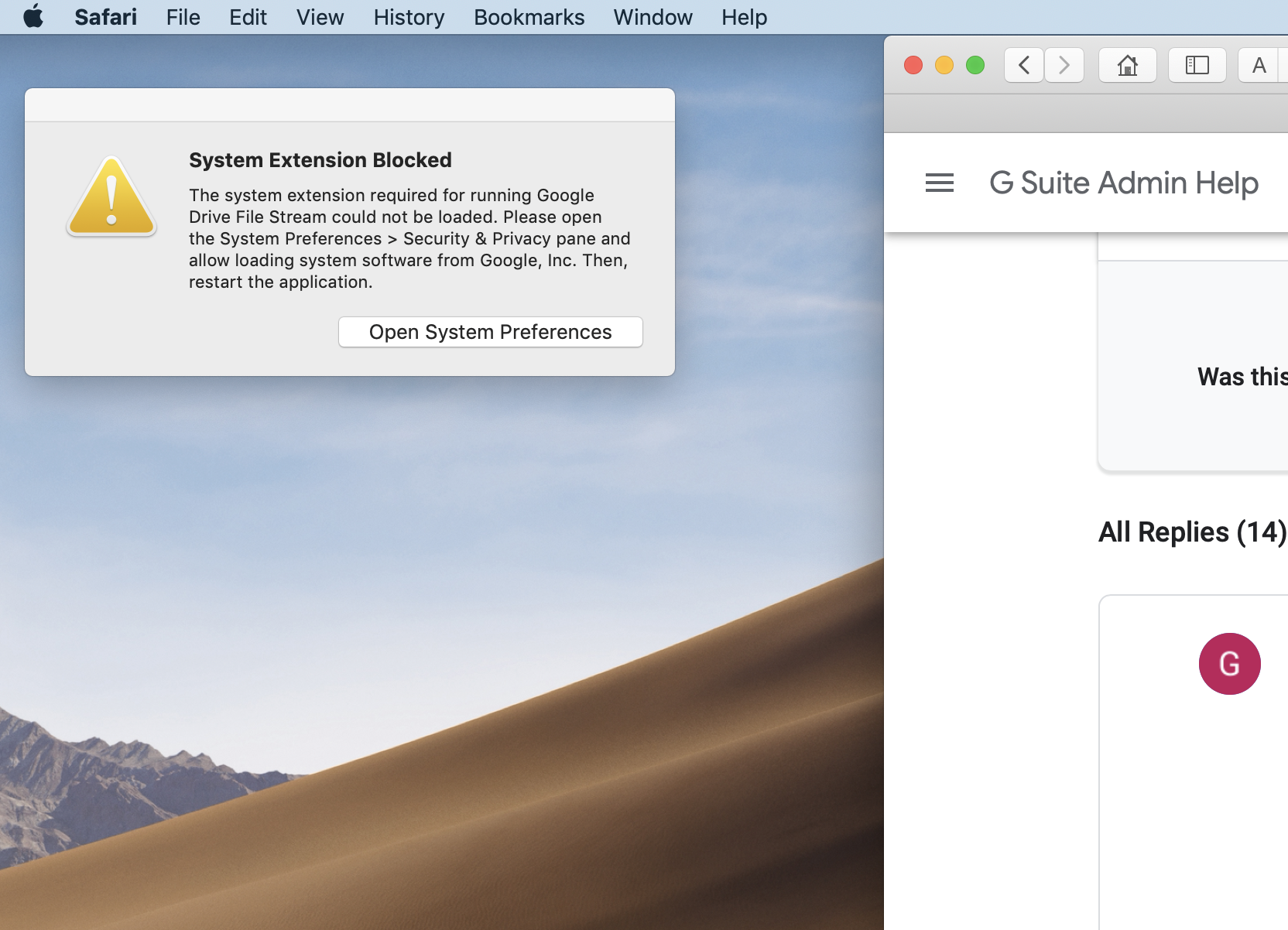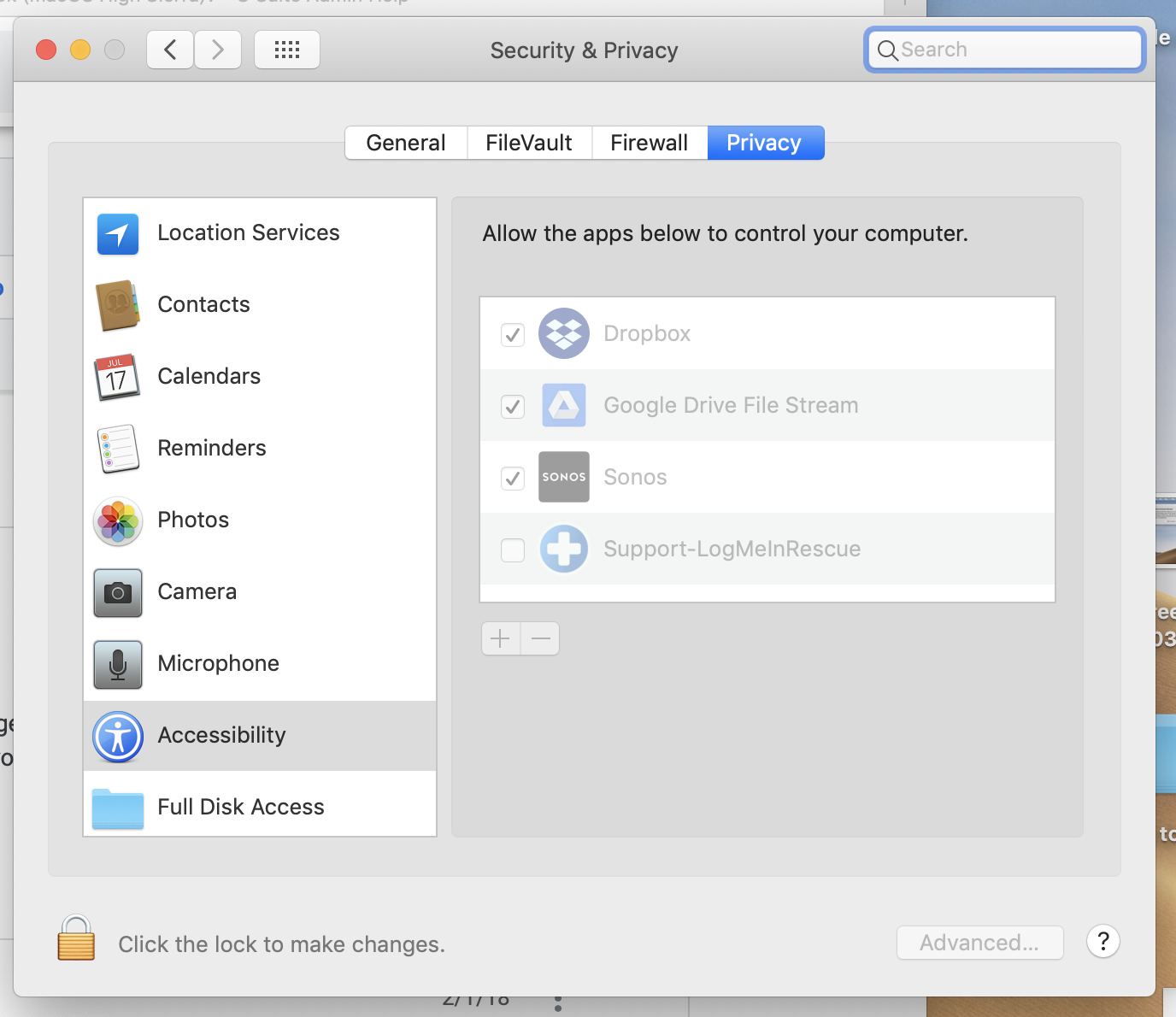 This question is locked and replying has been disabled.
This will remove the reply from the Answers section.
Notifications are off
Your notifications are currently off and you won't receive subscription updates. To turn them on, go to Notifications preferences on your Profile page.
Report abuse
Google takes abuse of its services very seriously. We're committed to dealing with such abuse according to the laws in your country of residence. When you submit a report, we'll investigate it and take the appropriate action. We'll get back to you only if we require additional details or have more information to share.
Go to the Legal Help page to request content changes for legal reasons.