You can leave comments on videos by scrolling down to the comment section underneath the video. In order to post a comment, make sure you've signed in and have created a channel.
To reference a particular point in a video, just write out the time you want to mention (for example: "I really liked the part at 3:04"). The time code in your comment will turn into a link--when others click on it, the video will start playing at that specific part of the video.
If you want to delete a comment you've posted, hover your mouse over the video. Then, click the down arrow icon that appears and select Remove.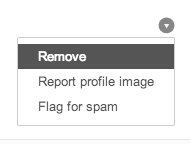 Problems leaving comments
Here are some reasons why you may have problems leaving comments:
You've included special characters, entirely capitalized letters, URLs, or HTML tags to your comment
Your comment is over 500 characters long
The video owner has declined, removed, or hasn't actively approved your comment. In addition, you won't be able to comment on somebody's video if they've blocked you
You've posted too many comments in a short period of time and need to pass a identity verification test to prove that you're not a robot