Google Earth 7.0+ features preloaded tours and places of interest that fly you around of landmarks throughout the world.
To access tours, drag open the filmstrip tab

from the bottom of the screen.
The filmstrip automatically populates with tours that correspond to the geographic area within your view.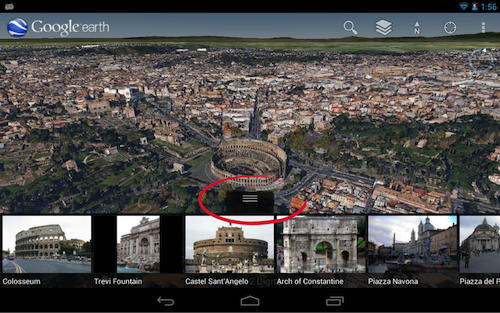 Click on one of the tour icons within the filmstrip to open a tour. Earth will then take you flying.
Once finished, press

to replay the tour. To exit a tour, press

.