Learn to create and edit pages
You can create stand-alone pages linked from tabs or sidebars on your blog. These pages function differently than the homepage of your blog -- you can think of each page as containing only one post, while your blog's homepage contains multiple posts and pushes the most recent posts to the top.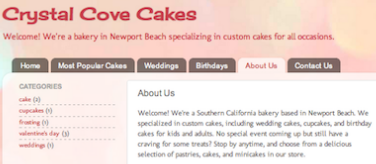 Here's how to create and link to a new page:
Sign in to blogger.com.
Beside a specific blog, click the drop-down menu to the right of the gray Post List icon .
Select Pages.
Click the New Page button, then select one of the following options:

Blank page: create and edit a new page that will have a URL within your blog.
Web address: send readers to an existing page that has a URL outside of your blog.

Click the button next to "Show pages as" and choose where your pages will show on your blog. Select Don't show if you prefer to manually link pages on your blog.
Details about pages
Each blog can have up to 20 pages.
The way you choose to display your pages (e.g., top tabs) applies to all of your pages.
Certain third party templates may not support pages as top tabs, but pages can still be added as side links.